Anberlin – Dark is The Way, Light is the Peace
aaamusic | On 22, Nov 2010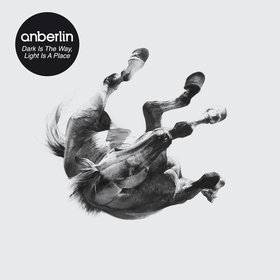 At the risk of sacrificing any journalistic integrity I may have had, I am an atheist. A committed atheist at that. You, dear reader, might be wondering why this is an issue, but all of Anberlin are equally committed Christians, have played in Christian rock bands prior to playing in Anberlin and are signed to Tooth and Nail records, a subsidiary of the EMI Christian music group. So it is quite hard to separate faith from music for this particular band. Still, if at this point the more ignorant of you are dismissing them as yet another Jesus lovin', faggot hatin' bunch of rednecks with no right to hold guitars, then please, stop reading this review. You have no place here.
There are two reasons behind this, one musical and one ideological. The latter is that while the band are Christian, they are much more similar to, say, Paramore or Brand New than anything else, bands with Christian ideologies but no pretences toward evangelism. Long story short, one doesn't have to be Christian to genuinely appreciate their music. The other connection that the band has to Paramore and Brand New (the one that I should probably get on with mentioning for fear of my editor having to remind me with force that I'm writing about Music here) is that the songs they write kick several kinds of arse.
Dark is the Way, Light is the Place shows Anberlin to be diverse, deep, exciting and literate, sometimes all at once, take thunderous opener We Owe This To Ourselves for example, whiplash inducing guitar riffs, heart rending backing vocals, a huge breakdown which begs for a "GETTHAFUCKUP!!" live finale, all in the space of a three minute pop song. As openers go it's absolutely astonishing, even if vocalist Stephen Christian's straining vocal style grates on first listen, it soon passes.
This energy continues into second track and first single Impossible, and throughout until you can get a sense of the album as a whole, this is ten tracks of impeccably crafted pop-rock, with enough heft to be heavy, enough finesse to be pop and enough rawness to be punk all at once. If there's one flaw it's that Brendan O'Brien's usually top notch production leaves the songs slightly beige and processed for radio consumption, it's the flipside of being impeccably crafted, and it can get very workmanlike because of it, especially on limp Linkin Park sound-alike closer Depraved, which leaves the album on a whimper instead of the cataclysmic bang the album richly deserves.
In all, this is a great rock n roll album, and it's a tragedy that so many will leave it be because of some pre conceived notion concerning the faith of the band members. The more informed, however, will discover the best that mainstream American rock has to offer. And that, dear reader, is a hell of a lot better than it sounds.
Author: Will Howard