Ones To Watch 2011: Millionaire Blonde
aaamusic | On 22, Nov 2010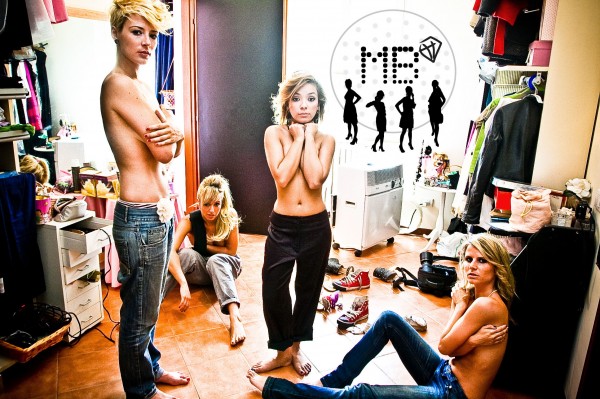 AAAMusic is proud to introduce a new promising band from Italy: they are four, beautiful, talented and…blonde!
Yes we are talking of a girl band, but be careful, don't think of Spice Girls, their music is an elegant electro-pop generated by their own creativity and played by themselves, maybe it could appear unconventional compared to their image, but the impact is assured.
Millionaire Blonde can fill an empty space inside the female music scene fascinating people with their charming contrasts.
They are glamorous like a Gossip Girl episode but take inspiration from the dark America of 80s.
Hold on, they are not four stupid dried blondes, they are musicians and businesswomen, their aim is to express feelings that move their own generation through a catchy music, they stand still in front of shop windows and keep in their trendy black purse an audio card Apogee One, they think of matching their nail polish with their shoes, but they release their music under a Creative commons license becoming the only Italian case of a band whose single, only digital distributed,  without the support of a label, was broadcasted by a national tv channel.
Millionaire Blonde are the right union between beauty, intelligence and talent.
After conquering Italy they want to conquer the world, so Millionaire Blonde release their first single in English, If I no longer need anything, a trip into a deep ocean lasting six intense minutes.
If I no longer need anything goes like a wave, it is introduced by soft echoing sounds reminding the sea motion, Maria Beatrice is a singer with a white- porcelain- face and a black-chocolate voice, she sings in a low voice, her vocals are caressing and blown, I can hear inspirations from Suzanne Vega and Ultravox. Then music goes in crescendo to open in an foamy refrain supported by choirs echoing in the distance, the arrangement is beautifully polished, after the refrain a gentle synth tapestry accompanies the tune till its blowing over.
This tune is a guaranteed success, they can be the answer to the powerful vocals of Florence, we have only to wait their debut album, set to be released next year.
Listen to If I no longer need anything here:
If I no longer need anything by millionaireblonde