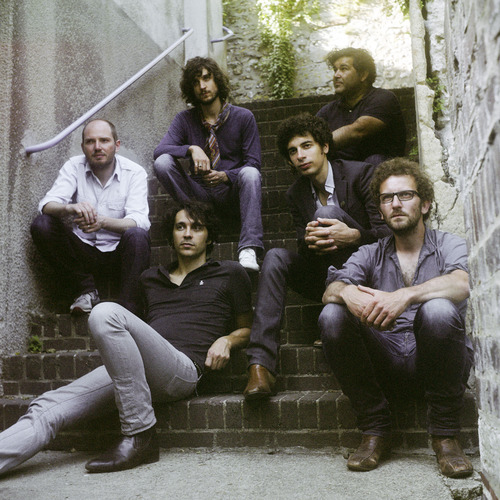 Formed by multi instrumentalist Xavier Boyer, Tahiti 80's glorious adventure began in the French cities of Rouen and Paris in the mid 90's. Since then, they have released a trail of influential records that have inevitably rubbed off on a number of contemporaries – their sound plain to see in the likes of fellow countrymen Phoenix/
In November 2010, Tahiti 80 return to our shores with the release of "Solitary Bizness", an EP full of the kind of shimmering guitars, subtle pop nous and smart electronics that have become a welcome fixture of their career so far.
The EP is a prelude to their upcoming full length "The Past, The Present & The Possible" and it's a brave step forward for the band, bringing forth the strongest experimentation of their career without rewriting their signature sound. The inimitable output at their own studio, the Tahitilab, is still in-check.
"Solitary Bizness" heralds infectious beats, rhythms, shimmering 60's guitars and melodies across six tracks that also celebrate the addition of two new members to the official line-up; Julien Barbagallo and Raphael Leger. The EP is also the first release on their own label, Human Sounds.
If you thought 2010 was coming to a musical close, Tahiti 80 are proving there's more to November than just a cold wait for Christmas.
A new full length will follow on February 21st 2011.