The Chanteuse And The Crippled Claw – Are You One?
aaamusic | On 22, Nov 2010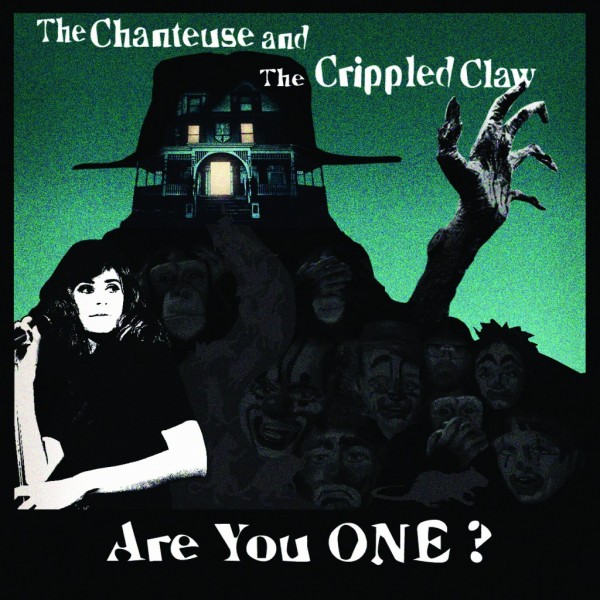 Goodness I have missed Candie Payne and it takes less than twenty seconds for me to remember everything about her that made me fall in love in the first place. The contrast between the warm tone of her vocals to the electro backing elevate the track so that it is indistinguishable from anything else about at the minute. Yet one listen to "Are You One?" will only make you wonder why no one else is making music like this; the unsettling quality to the track ensures that listening to The Chanteuse And The Crippled Claw is never a passive experience. However, this is more than just a spooky piece of pop, this is intelligent music for those who will never be satisfied with the dross that is currently cycling the charts.
Anyone who has read any of my previous reviews will know that I am not a big fan of remixes; generally I find them a somewhat pointless tool that promotes self indulgence amongst artists. However, the Europium Alluminate De – Mix is a wonderful example of how stripping a track back doesn't make it lose its sparkle. Instead the added acoustic guitar takes the track to an almost entirely different scenario and this interested me enough to listen to the I Monster Remix which is also excellent. Here the beats are replaced with an instrumental that wouldn't sound out of place at a medieval dinner party and yet somehow it still works. The Musique Concrète Outro Chant Mix does exactly what it says on the tin using acousmatic sounds in order to highlight the strange atmosphere that the song projects.
It is hard to put your finger on what exactly is so special about to The Chanteuse And The Crippled Claw but there is something about this project that is incredibly exciting. It is difficult to judge an artist on the basis of one song but "Are You One?" certainly sets up a long wait between now and February next year when an LP is expected.
You can catch their first live dates early next month and read our interview with Adrian Flanagan here.
Author: Josie Payne