The Cordelier Club give away free mp3
aaamusic | On 22, Nov 2010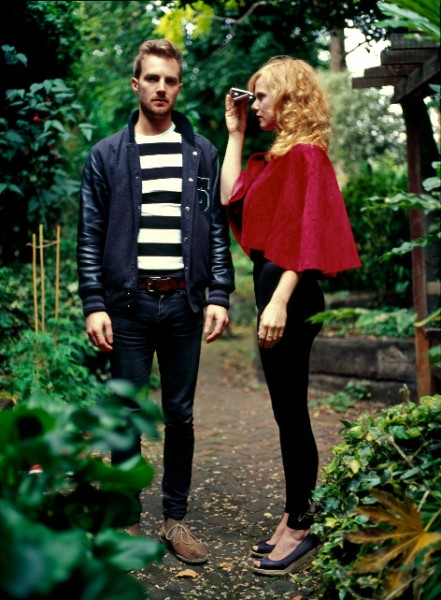 The Cordelier Club are giving away the B Side to their brand new single 'Don't Let It Go By' (released 6th December). It's entitled 'We Can Dance' and is remixed by The Royal Palms to give it more of a lo-fi disco feel:
http://soundcloud.com/sainted-pr/the-cordelier-club-we-can-dance-royal-palms-remix

'Don't Let It Go By' is the fantastic debut single from hugely talented newcomers The Cordelier Club. Released in December, it's packed to the punch with infectious melodies, cool synths and great vocals, fizzing with energy. It has that vital ingredient missing from so much contemporary music – a killer hook.
The single also features a rather special remix by The Royal Palms of 'We Can Dance'. Vocally it stays true to the original but The Royal Palms make it a much more lush affair with a gorgeous low-fi feel to it.
Brother and sister Richard (27) and Alice Smith (25) are the heart and soul of The Cordelier Club, they write all the songs and take it upon themselves to record all the parts between the two of them, onstage they are joined by a full band. The pair take their name from 'Le Club des Cordeliers', a group of populist political activists who ignited the French revolution coining the phrase 'Liberte, egalite, fraternite'.
The siblings grew up in Cambridge, the spiritual home of psychedelic pop. As children they would see Syd Barrett ambling around town bearing his trademark carrier bags. "The 'Blue Hat Man' we used to call him; he lived behind our school" says Alice. Theirs was a traditional but often eccentric upbringing, at a time when the old Britain of Dan Dare, John Wyndham and The Rolling Stones was morphing into the brave new one of Judge Dredd, Martin Amis and The Pet Shop Boys.
They might sound like exactly the sort of band you can take home to meet your parents, especially if they went through a heavy progressive rock phase back in the late seventies. But The Cordelier Club's songs – "bittersweet, melancholic stories," Richard describes them as – are ballads about modern love with a complexity and resonance comparable to work of songwriters like Jarvis Cocker, Stevie Nicks and Paul Simon. With additional production from diverse contributors like Mike McCarthy (amazing producer of Spoon and …Trail of Dead) The Invisible Men and Steve Dub, The Cordelier Club are an intense affair between classical and contemporary where each side's baggage just fuels the passion further. They have recently been in the studio with Hospital Records signing Logistics (aka Drum and Bass producer Matt Gresham). This may seem like a step out of the ordinary for a band like this but it is sure to add another interesting layer to their sound.
Radio One's tastemaker DJ Rob Da Bank is an early champion having discovered the band unprompted and inviting them to play Bestival in 2009 while their Camden Crawl gig got a glowing review from the influential BBC website. And rightly so. The Cordelier Club's refreshing, affecting, charming and sophisticated art-rock is precisely what British music needs now.
You can catch them live here:
Mon 29th Nov – Kings College Student Union – London