Gang of Four Free three-track downloadable EP now available
aaamusic | On 25, Nov 2010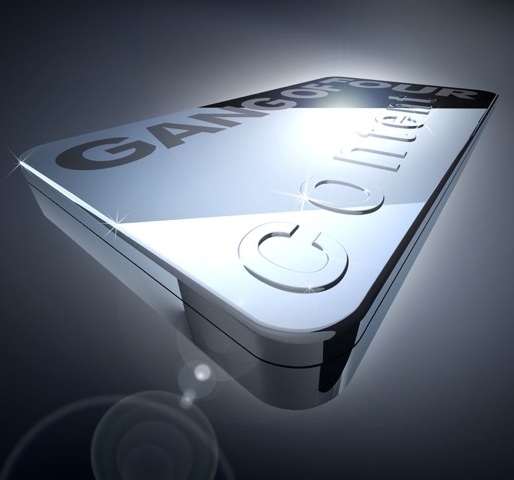 Gang of Four have unveiled a free three-track downloadable EP that features tracks from their forthcoming new album 'Content' (out in the new year) and previously-unreleased material.
This free downloadable EP features an exclusive new version of previous single 'Glass', 'Sleeper' a brand new song that didn't make it onto the 'Content' tracklisting and a remix of 'I Party All The Time' one of the stand-out tracks on 'Content'.
'Content' is Gang of Four's first album for sixteen years. It's released on January 24th 2011 through Gronland Records.
"In the end, it's all about being human. How we see ourselves, and how we see the world we have created for ourselves." Andy Gill, Gang of Four.
Entitled 'Content' the record sees founding members Jon King and Andy Gill continue to deliver intelligent and liberating music that is both provocative and thrilling. New tracks include 'Who Am I?' 'You Don't Have To Be Mad', 'I Can't Forget Your Lonely Face' and 'I Party All The Time' and they reveal Gang Of Four to be just as challenging and unconventional now as they were in 1978.
"What we're trying to do is keep it totally stripped down, where everyone in the band makes an equally intense contribution," says King whilst Gill says: "When Jon and I talked about the album we were making, we looked back at some of the other records we had made and thought about how the visual context we created for the music was integral to each project. Bands usually hand over the artwork, the 'packaging', to other people but for us, it's an intrinsic part of what we're communicating. The record is called Content, in recognition of the way every creative form has been reduced to just that: content, the obligatory filling for the advertising sandwich. So we decided to make a box with contents, or rather a metal can. It reminded us a little of Manzoni's canning of his own excrement [Artist's Shit 1961]."
The album will be available in a standard CD release and on vinyl. It will also be available in a limited edition Ultimate Content Can which contains six booklets, the first containing the new album on CD, the second featuring an art piece Jon and Andy have created to depict the last 40 years of world history (composed of a series of twenty drawings and montages), and subsequently a book of lyrics, a book of Rotoscoped photographs of the band's emotions, a book containing sachets of Jon and Andys' blood and a scratch and sniff booklet which reflects the key areas of human activity.
Gang Of Four are Jon King (vocals & melodica), Andy Gill (guitar & vocals), Thomas McNeice (bass) and Mark Heaney (drums). Since their inception in 1978 with the legendary Damaged Goods EP and continuing through albums like Entertainment! (released in 1979 and one of the greatest debut albums of all time) and groundbreaking albums Solid Gold (1981) and Songs Of The Free (1983), Gang Of Four have triumphantly defined their place on the musical landscape and been a major influence on a wide range of bands including R.E.M., Red Hot Chili Peppers, Sonic Youth, Bloc Party, The Rapture and Franz Ferdinand.