Introducing Josh Bray
aaamusic | On 25, Nov 2010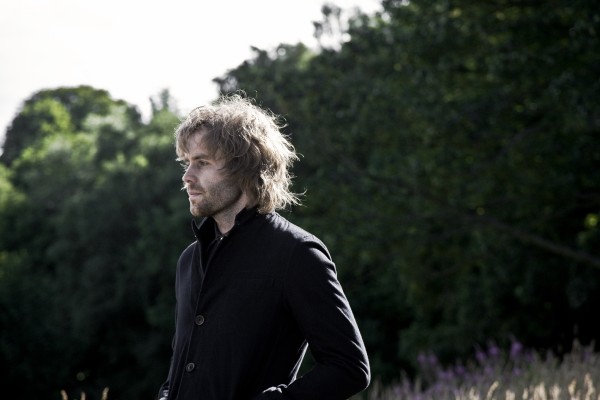 Devon-born Josh Bray is an emerging folk-blues talent who will be releasing his debut EP 'Whisky & Wool' on 6th December, 2010 on NewTide Records as a precursor to his debut album.
Growing up in Dorset, he spent his time listening to the likes of Pearl Jam, Nirvana, Led Zeppelin and Pantera. It wasn't until Bray happened to switch on the TV a few years later, when he moved to Bristol to live with his brother, and heard the late Nick Drake  performing 'Riverman',  that suddenly it all made sense to him. Josh started down a path which encouraged him to investigate further, and he soon became immersed in 1970's folk/rock, taking in Joni Mitchell, CSN and Neil Young as well as John Martyn, Fairport Convention, Bob Dylan and The Band. The EP draws inspiration from Josh's childhood and echoes his musical influences.
In the opening track 'The River Song', Bray's vocals achingly meander, above the sleepy brushed percussion and bass, breaking through his thick warm acoustic guitar and effortlessly fading out to be replaced by harmonica and haunting pedal steel. 'Bigger Than The Both Of Us' is perhaps most reminiscent of Nick Drake with its intricate finger-picking and weaving, almost Kirby-esque string arrangements, while electric guitar and Bray's blues and rock influences soak in on 'Living Free' and closing the EP is a live studio interpretation of Led Zeppelin's 'That's The Way'.
Josh will be following up this EP with his debut album of the same name on 7th March 2011 which features the first three tracks of this EP. The album was recorded over two sessions, one in Truck Studios, run by the Bennet Brothers, members of the critically-acclaimed Oxford-based group Danny and The Champions, the other in London's Apollo Control Studios by renowned producer Howard Gray, who's worked with Tom Jones, Van Morrison, Jimmy Page, U2 and the Cure.
UK Tour TBA for early next year.
Track Listing
The River Song
Bigger Than The Both of Us
Living Free
That's The Way