Sonido Festive party with Dyed Soundorom
aaamusic | On 27, Nov 2010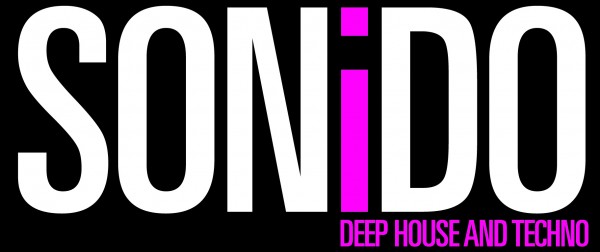 SONiDO presents: Dyed Soundorom
Friday 10th December @ Superfly, Leicester
2010 has been a wild ride for everyone involved in Sondio; not least promoter and founder Tom Bennett, who has crafted one of the seminal new underground nights in the UK. Carving something new out of the flat landscape of Leicester's stolid scene  has been no mean feat; indeed, Sonido has sent aural ripples through the night air and captured the imaginations of those who were desperate to find something new in their city. And what a find it has been. Sondio's year has been typified by booking some of the year's hottest artists, from Jamie Jones and Jozif to Chris Carrier and Anthea. That, and managing to slip in a double-date jaunt to Ibiza in the summer which spread the Sondio magic a little bit further.
Tom explains that, "The year has flown by so quickly and it's been a really success for Sonidio. We're really happy how everything has gone to plan, from the 2nd birthday with Jamie through to developing some exciting new relationships which will develop for 2012. We've got an immense sense of pride for the faithful Sonido crowd and our residents who have helped make the night what it is, along with the guests who have all played really upfront and dynamic sets. And for our last show before NYE, we are welcoming a really big name who has blossomed this year, especially in Ibiza – Dyed Soundorom."
He is one of this year's hottest stars and has forged ahead as one of the most prolific spinners and producers around. In recent months Dyed has racked up an eye-watering number of air-miles and brought his deft touch to the hottest parties on the planet, including Berlin's  Panoramabar, to Warehouse 702 in Tokyo, Fabric London, Louche in Leeds, Sankeys in Manchester, Studio 80 Amsterdam, Goa in Roma, NYC Blk market and Ushuaia beach. Summer 2010 saw Dyed Soundorom named resident at Circoloco @ DC10 – an accolade which doesn't really get much bigger or better than that.
The past two years have seen Dyed devote himself increasingly to production with impressive results. Freak n Chic label boss Dan Ghenacia, a close friend, spotted Dyed's talent immediately, encouraging him to do remixes for FnC's first label compilation Rendez Vous 01. Since then Dyed has released 12"s and EPs on labels including Spectral Sound, Freak n Chic, Crosstown Rebels, Adult Only, Supplement Facts, Safari electronique and Tsuba Records, and added his remix skills to projects including Wolf+Lamb Love Someone's long format, Franck Roger's Love call remixes EP, 'Eyelights' compilation and the 'Tsuba Remixes Vol 3' compilation along with Pier Bucci, Daniel Stefanik and D'Julz. It's a who's who of labels which Dyed has been involved with, indicative of this man's burgeoning grip on electronica.
Support comes from Sonido's crack team of residents Dani Solberg, Rich Fawcett and Jon Brooks at this very festive Sonido party.
Don't forget Sonido's NYE party and their early January get together too to chase away those end of year blues!
SONiDO
Friday December 10th
@ Superfly, 2 King Street, Leicester. LE1 6RH
Dyed Soundorom (Freak n Chic)
Dani Sölberg
Rich Fawcett
Jon Brooks
More TBC
£6 advance tickets from www.datatransmission.co.uk/superfly and www.ticketweb.co.uk / £8 on the door
10pm-5am
Tel: 0116 2551 290
www.superfly-city.com
SONiDO – NYE
Friday December 31st
@ Superfly, 2 King Street, Leicester. LE1 6RH
Speneola Martinez
Tomwa
Jon Brooks
Rich Fawcett
£10 on the door
10pm-5am
Tel: 0116 2551 290
www.superfly-city.com
SONiDO  – The World Famous Cocktail Lounge party
Saturday 8th January
@ Superfly, 2 King Street, Leicester. LE1 6RH
Dani Sölberg
Speneoal Martinez
Tomwa
Jon Brooks
Rich Fawcett
Free party: invite only, email tom@superfly-city.com
9pm-4am
Tel: 0116 2551 290
www.superfly-city.com