Pulled Apart By Horses Release Yeah Buddy Today
aaamusic | On 29, Nov 2010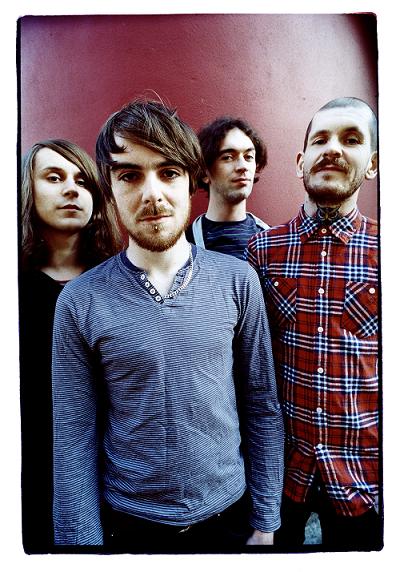 Emerging as one of the most acclaimed and talked-about breakout acts of 2010, Leeds quartet Pulled Apart By Horses continue their punk rock assault on the mainstream with the single release of 'Yeah Buddy', one of the many stand-out cuts from their critically acclaimed debut album. "It's a heavyweight song along formed from watching one too many body builders lifting beefy weights on youtube. Join in and pump some iron with us," explains guitarist James Brown, tongue NOT firmly in cheek. He speaks the truth.
Released today on 7" and download, the B-side is a brand new recently recorded track called 'Soft Handed Punk' and it follows a full UK tour this coming November. It should be no surprise to find Pulled Apart by Horses back on the road with their reputation as one of the country's most hard-working bands.
The band were filmed at London's The Lexington and fans can download the footage from this session, for free, via pulledapartbyhorses.com
The band is currently on their UK tour and will headline The Garage in Islington on December 2nd.
Confirmed dates are as follows:
November//
29 // Leicester,  University (14+)
December//
1 // Brighton,  Audio (16+)
2 // London,  Garage (14+)
www.myspace.com/pulledapartbyhorses // www.pulledapartbyhorses.com