Robert Francis On Baloo & Bagheera and His Amazing 2010
aaamusic | On 29, Nov 2010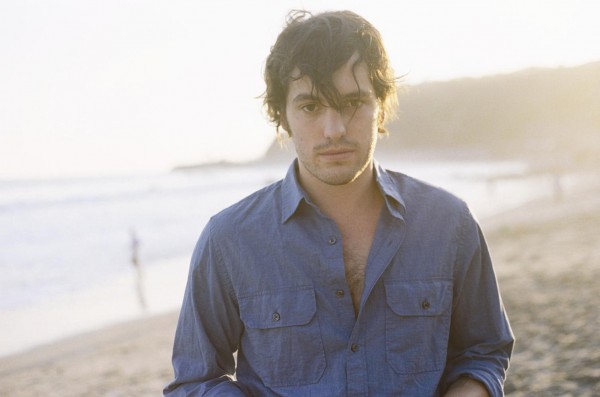 AAAmusic: For our readers who don't know much about you can you tell us a little about your musical journey up to now?
Robert Francis: I was reared in the jungle by a large bear called Baloo and a panther called Bagheera. They thought me everything they knew about fending for myself and learning to survive off the land and staying away from evil snakes.
On the side, I play rock music in a band and have found some relative success touring continental Europe. I'm now hoping to come to the UK and be accepted amongst British folk!
AAAmusic: What made you decide that you wanted to write and perform songs?
RB: It wasn't a decision, it was something that just flowed out of me. I write for necessity, for the need of it, otherwise I go insane.
AAAmusic: Do you have a process for song writing and what do you think makes a good song?
RB: There is no process, it just flows out of me like I said. I don't think there is any specific ingredient or rule to a good song… it's all about the person writing it and whether they are up to it or not.
AAAmusic: Are there any artists that have really inspired you?
RB: TOWNES VAN ZANDT, BOB DYLAN, CAROL DAULTON, FLEETWOOD MAC, ROLLING STONES…many many artists.
AAAmusic: What are you listening to at the minute?
RB: Captain Beefheart — Bluejeans and Moonbeams
AAAmusic: How do you find touring and do you have any particular favourite places to play outside of your native US?
RB: Touring is an amazing experience that I am thankful to have so that I don't have to work behind the counter at my local 7/11! I love playing anywhere in Europe, but especially Paris and on the few times I've made it to London I have always had a lot of fun!
AAAmusic: As we are at the end of the year, any highlights from the year?
RB: The entire year is a highlight for me… it's been an amazing trip.
AAAmusic: And what can we expect from you in 2011?
RB: Hopefully to get recognised in the UK!
Author: Josie Payne