Art Bleek Announce New Album 'Art Supplies'
aaamusic | On 02, Dec 2010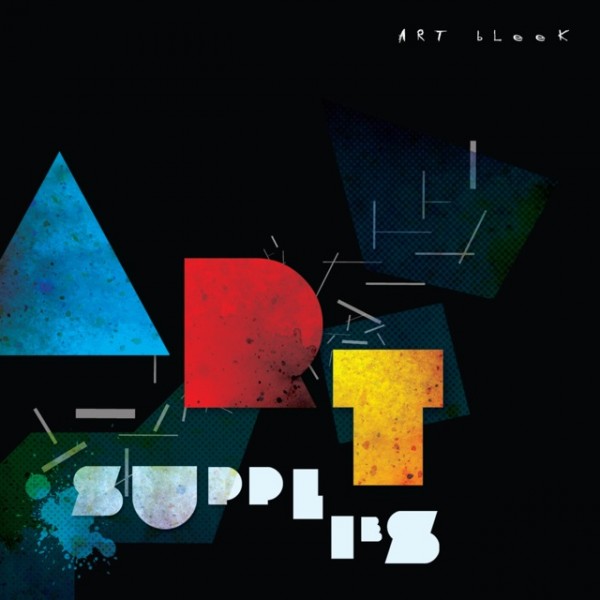 As an accomplished musician, Arthur Pochon (aka Art Bleek) has evolved and developed his production craft over the last ten years and his latest opus 'Art Supplies' weaves elements of house, funk, soul, jazz, rare groove and more into a rich musical tapestry. With further help from vocalists such as Ursula Rucker, Voice, Nya, Charlie Sputnik and Airelle Besson 'Art Supplies' reveals many depths and textures over thirteen tracks of shimmering, heart-felt grooves.
Arthur started studying piano aged 6, enrolled into the conservatory aged 9 to study saxophone and music theory and graduated from the prestigious institution 12 years later. During his years of study, Arthur played in various musical ensembles, ranging from chamber groups to full orchestras.
In 1996, he left for Boston's Berklee College Of Music on a full scholarship to attend their summer music program. This trip proved to be a life-changing experience and gave direction to Arthur's artistic choices. Starting in 1997, he found employment in major Paris recording studios where he developed his knowledge of the recording and mixing processes. At that time he began equipping his home recording studio with audio gear and this allowed him to produce his own music at home, with projects ranging from atonal, experimental work to electro and nu-jazz sonorities. He also scored music to short films, documentaries for television and contemporary plays.
In 2001, his music drew the attention of several recording labels which released tracks on various compilations under the Art Bleek name. He started actively performing on the Paris club scene as a saxophonist alongside deejays and with various projects and also started spinning an eclectic blend of jazz, nu-jazz, broken beats, bossa-nova, world, soul and rare groove records in hip Parisian bars and restaurants.
Towards the end of 2004, Arthur hooked up with Loungin' Recordings and released his first CD album which also included a bonus DVD of Arthur's first short film which he wrote, directed and scored. 'Art Supplies' is his long awaited Loungin' follow up. From the dream like 'Pain or Pleasure' featuring Ursula Rucker to the sunshine drenched funk of 'Into Knowledge' that sees other main vocalist Charlie Sputnik team up with Blackniff and DJ Pudge MC and the house-edged sounds of 'Friends' featuring Mandel Turner and boogie-funk mantra of 'Right On' that teams Sputnik up with trumpet player Airelle Besson, Art Bleek weaves his keyboards, sax, flute and programming into 100% studio magic.
Arthur is now working with a new French imprint called Sharivari Records, he will also release another album shortly for Stefan Robbers EevoNext imprint and he is also working on his fourth album, a new project called 'Bleek & Sputnik' which is already touring with Novena Carmel (daughter of Sly Stone) following this summer's 'Nine to Five' EP on loungin'. The future is indeed, looking Bleek.
A Launch Party for Art Supplies will take place at the Notting Hill Arts Club this December.

www.artbleek.com
www.loungingrecordings.com