The Boys Unveil London Gig In 2011
aaamusic | On 09, Dec 2010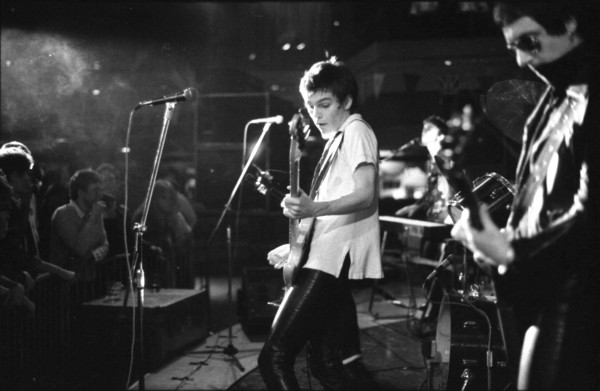 Along with the Sex Pistols, The Clash, the Damned and Generation X, The Boys were amongst the first wave of the UK punk explosion in the mid seventies and became the first UK punk band to sign an album deal in January 1977. Highly regarded by the music press and their contemporaries, their pop approach and use of harmonies led to their description as 'The Beatles of Punk', with their debut album entering the UK charts in September 1977.
Casino Steel (keyboards/vocals) had been in the influential Hollywood Brats before meeting Matt Dangerfield (guitar/vocals), who had converted his rented basement flat in Maida Vale into a home recording studio. 47A Warrington Crescent became extremely important in the development of the UK punk scene in the mid seventies. Mick Jones, Tony James, Brian James, Rat Scabies, Gene October, Sid Vicious and Billy Idol amongst many others were regular visitors. As well as The Boys, The Damned, The Clash, Generation X and the Sex Pistols made their first recordings in Dangerfield's studio.
Dangerfield had been at art school in Leeds with Honest John Plain (guitar/vocals), who was foreman in a T-shirt factory where he met Duncan 'Kid' Reid (bass/vocals) and Jack Black (drums), who had been at school together in Tonbridge.
The Boys made their debut at London's Hope and Anchor Pub in late September 1976. Mick Jones, Billy Idol, Joe Strummer, Tony James and Gene October were all present and the pub was packed for The Boys debut performance. They became the first punk band to sign an album deal when they were snapped up by NEMS in January 1977.
Having released two albums and three singles with NEMS, they moved to Safari in 1979 where two further albums and five more singles followed. Throughout their career The Boys always had more success overseas than in their home country.
Every Christmas they rearranged the 'B' and the 'Y' and became The Yobs, releasing the classic punk pastiche, "The Worm Song".
Over the last three decades The Boys' songs have been covered by countless bands, with substantial sales from Argentina to Germany and Japan.
THE BOYS plus special guests We Love Danger
Relentless Garage
8 April 2011