Belladonna feat. Michael Nyman – Let there be light
aaamusic | On 15, Dec 2010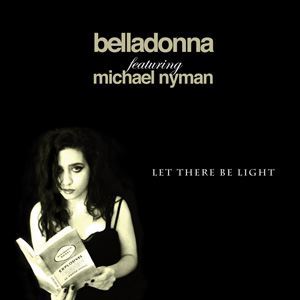 When the rock noir meets a legend of piano the result can be only amazing. Belladonna is an Italian rock band who invited Michael Nyman to watch one of their show in London, Mr. Nyman fell in love with their music and in this way Let there be light was born.
It's a high emotional song talking about personal justice against dictatorial injustice and mentioning the saddest pages of our history, going from Hitler to Bin Laden, perfect to tell these times.
Taken from the wonderful "The Heart Asks Pleasure First" – soundtrack of the masterpiece movie "The Piano", Let There Be Light is a very suggestive tune, it is pretty obvious that the touch of Nyman on the piano brings it to a higher level, melody, which reminds atmospheres a la Evanescence, risks to be eclipsed by his mastery, but Luana, the band's singer, succeed in following the sublime piano notes with a sensual and passionate voice.
This collaboration shows that the Internet is a place full of opportunities and you must be canny and find the right one, I am sure that we will hear about Belladonna in future.
Author: Roberta Capuano