The High Wire 'Pump Your Little Heart' Feb 7th
aaamusic | On 16, Dec 2010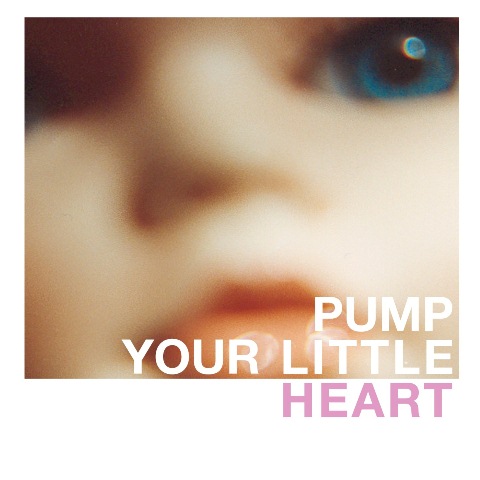 The High Wire
'Pump Your Little Heart' single out February 7th
"Joyously 90's-styled dream pop … incorporating Byrdsian jangling, shoegazey melancholia and psych-pop, it works thrillingly." Mojo
"Twinkling lazy day loveliness …" Clash Magazine
"A narcoleptic wonderland … simply dreamy" NME
"A delicious blend of swooning guitars, dreaming vocals and soft drifting melodies … Try it out on your winter blues." Kruger Magazine
"Delirious shoegaze that will leave you so overwhelmingly happy you'll be clueless as to how it
happened" Artrocker
"Magnificent" Q The Music
"Sheer somnambulant bliss … an intoxicating sound" Guardian Unlimited
February 2011 sees the release of 'Pump Your Little Heart', the third single to be lifted from The High Wire's debut album 'The Sleep Tape' (2010). Taken from it's place as the album's triumphant parting breath and closing song of every High Wire live show, 'Pump Your Little Heart' stands on its own as a bitterly euphoric eulogy to a lost relationship and a fitting final testament to another year gone by. It is the band's most collaborative writing effort to date and their own firm favourite from 'The Sleep Tape'.
Now expanded to a five piece both on stage and in the studio, The High Wire spent the last 6 months playing festivals and sharing stages with bands such as Chew Lips, Frightened Rabbit, Mark Lanegan and Besnard Lakes. Currently hard at work on new material, all five members have taken to drastically experimenting with the band's sound as they prepare to go in to the studio to record their second full length release in the Spring.
The principal footage for the 'Pump Your Little Heart' video was shot by Director Michael Humphrey using a macro lens. Using this method, the tiniest objects are transformed into full screen images, echoing the way the personal emotions behind the song's lyrics have been magnified into an epic melodrama.
Pump Your Little Heart was produced by The High Wire with additional production and mixing by Rik Simpson, who has previously worked with the likes of Blur, Portishead, and PJ Harvey. The download bundle comes with two versions of former single 'Odds & Evens': the original album version, along with a remix by Interlocutors, a new North London outfit whose solo credentials as Producers/Engineers include work with bands likeRadiohead, Last Shadow Puppets & Midlake.
The High Wire are: Tim Crompton (lead vocals, guitar); Stuart Peck (guitar, vocals);  Alexia Hagen (keys, vocals); Ross Forrest (bass, vocals); Ben Evans (drums).