The Jolly Boys – Perfect Day
aaamusic | On 20, Dec 2010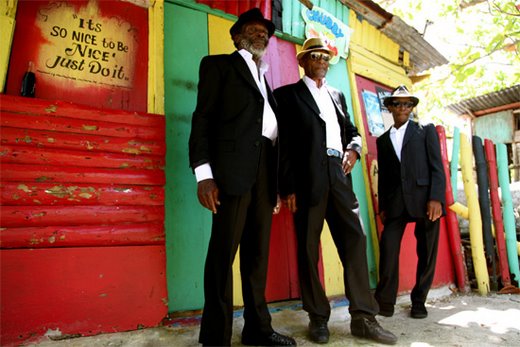 I think people must stop covering Perfect Day. It's such a great song that it must be respected and listened to, thinking to the period in which it was written, the meaning it has and full stop, no need to give further versions.
The Jolly Boys included this song inside their last album and even if they are true veterans of the music business – having been formed in the 1950s – they need to look for other tunes to cover and turn into pleasant reggae rhythms. Transforming Perfect day is not a cunning move: they risk to sound like the Peruvian covers made with flutes even if their aim was to create something like the Señor Coconut covers of Kraftwerk.
Obviously they give a catchy rhythm made of Caribbean drums and accompanied by a delightful whistle, but the song loses its dramatic soul, it's not the best done cover, anyway they have other good tunes to show taken from their album Great Expectation.
Author: Roberta Capuano