Bad For Lazarus announce Free Christmas EP
aaamusic | On 22, Dec 2010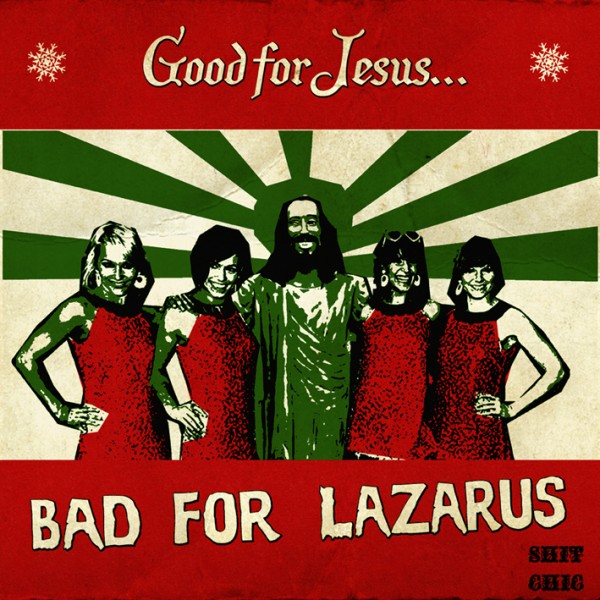 BAD FOR LAZARUS
Free Christmas EP available now, featuring two brand new tracks
www.badforlazarus.wordpress.com / www.myspace.com/badforlazarus
Bad For Lazarus (featuring ex-members of The Eighties Matchbox B-Line Disaster, UNKLE and NIN) have big plans afoot in 2011. In recent months the band have shared stages with some of rock music's brightest stars, but the band enter the coming year with an EP shaped Christmas gift of their own.
Reflecting on the past year the band reminisce, "We recently supported Liars, Winnebago Deal, Eighties Matchbox, Kong, and Chickenhawk. We also played Glastonbury last year to a packed crowd, and have met with well-received, trendy press wherever we have been…which is nice."
Before adding, "As a thank-you for all the kindness that's come our way, we have released a free Christmas EP available here;
http://badforlazarus.bandcamp.com/album/good-for-jesus-bad-for-lazarus-christmas-present-2010
We've enjoyed putting out records for free in the past, and Christmas seemed like the optimal time to carry on that fiasco. Obviously both covers have nothing to do with any seasonal festivities…and so the backwards-philosophy of our endeavors endure!"
This release shall precursor the band's forthcoming EP on March 28th with their debut album to follow in May. Keep your eyes peeled for all things Bad For Lazarus in 2011!