PLAN B TO OPEN SUMMER'S HOTTEST PARTY SEASON
aaamusic | On 19, Jan 2011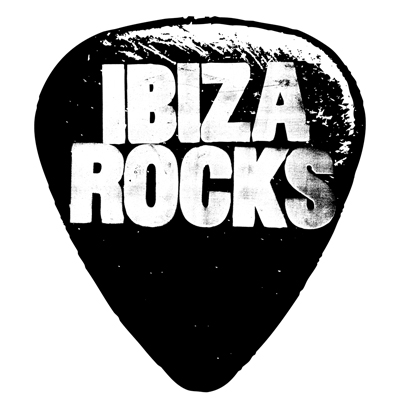 PLAN B TO OPEN SUMMER'S HOTTEST PARTY SEASON
MASSIVE TALENT AND MASSIVE EXPANSION FOR THE
IBIZA ROCKS BRAND WITH
17 WEEKLY GIGS IN IBIZA AND MALLORCA
Ibiza Rocks is proud to announce that 3 x BRIT Award nominee Plan B will be the first of the A list of artists to perform at Ibiza Rocks and Mallorca Rocks this summer.  Plan B will kick off Europe's hottest summer long series of stunning live gigs under the stars, at the opening parties of Mallorca Rocks (Tues 31 May) and Ibiza Rocks (Weds 01 June).
Due to the overwhelming success of Ibiza Rocks, which launched in 2005, the pioneers of Ibiza's live music scene expanded with the opening of the Mallorca Rocks Hotel last summer.   Having kicked off with five smash hit headline gigs from The Kooks, Calvin Harris, The Courteeners, Dizzee Rascal and Pendulum, Mallorca Rocks quickly soared to success and due to phenomenal public demand, Mallorca's No. 1 youth hotel and gig destination will mirror Ibiza Rocks with seventeen weekly gigs in 2011.
The bands will tear it up on Tuesday's at Mallorca Rocks before bounding across the Balearics to the ground-breaking Ibiza Rocks Hotel in San Antonio for another umissable gig at Ibiza Rocks, which is making the very most of midweek with an all new Wednesday slot.  That's seventeen weekly gigs in Mallorca AND Ibiza.  It's official; the Ibiza Rocks Brand is taking over the Balearics.
With the release of his multi-platinum selling second album 'The Defamation of Strickland Banks', Plan B proved he is the ultimate package; a fully-fledged music star totally in touch with a new generation of live music lovers.  The multi-talented star from east London has displayed his rap core roots, shown his soulful side and consistently delivered electrifying live performances across the UK.  Next month Plan B will wow the crowds at The BRIT Awards before embarking on his first headline arena tour (March 2011) which includes a date at London's O2 Arena.
Having secured 3 BRIT Award nominations for British Album, British Single and British Male Solo Artist, Plan B is firmly on the A list. With his stunning live set spanning a mix of genres, the dapper lyrical genius will hit the Balearics with a back to back musical feast fit for kings on Tuesday 31 May (Mallorca Rocks Hotel) and Wednesday 01 June (Ibiza Rocks Hotel).
Plan B said: "This is going to be fun. I've never been to Ibiza before. I better start working out what I'm going to wear now, it's going to be hard to make speedo's work with my suit jacket."
With the Ibiza Rocks brand offering a choice of mind blowing midweek gigs in Mallorca and Ibiza at exceptional value, there's no need for live music lovers to long for the weekend, or to pay higher prices to party. To ensure a seamless journey, Ibiza and Mallorca Rocks have teamed up with monarch.co.uk to offer great value, high frequency flights to both of the Islands. With over 13 flights a week to Ibiza and 26 flights a week to Palma from London, Manchester and Birmingham, getting to the gigs has never been as easy. Fares start from only £46.99 one way including all taxes and charges and an exclusive £10 flight discount is also available to all Ibiza and Mallorca Rocks music lovers who have booked accommodation direct with Ibiza Rocks at www.ibizarocks.com. Flights are available to book at www.monarch.co.uk.
*£10 discount is applicable to all return flights to Ibiza and Mallorca (£5 per sector) booked for travel between May and October 2011 via www.monarch.co.uk. Accommodation bookings must be made at www.ibizarocks.com.  A discount code is sent with the accommodation booking confirmation.
Commenting on the partnership, Head of PR & Communications, Jo Leigh said, "The growth of the Ibiza and Mallorca Rocks brands over the past few years has been staggering and it continues to go from strength to strength. Monarch is delighted to be working with the brands as they embark on their biggest ever season and will be offering almost 500,000 great value seats to Mallorca and Ibiza this summer."
*Special Opening Party Midweek Break*
Monday 30 May for 4 nights at Ibiza Rocks Hotel for only £86
Monday 30 May for 4 nights at Mallorca Rocks Hotel for only £74
Offer includes 4 night's accommodation in standard rooms including a guaranteed gig ticket for Plan B.  Flights booked separately at www.monarch.co.uk from only £46.99 one way.
Tickets and holidays available now at www.ibizarocks.com (Gig Tickets priced £30 plus booking fee)
For more information, please contact:
Lisa Faichney / Ashley Stevenson – Material Marketing & Communications
T: 0141 204 7970
E: lisa@materialmc.co.uk / Ashley@materialmc.co.uk
Notes to Editors:
* When you enter the Ibiza Rocks event at the Ibiza Rocks Hotel you will be given a wristband that is valid for Ibiza Rocks at the Ibiza Rocks Hotel and the Ibiza Rocks After-Party.  The Ibiza Rocks After-Party begins at midnight shortly after the Ibiza Rocks live gigs finish. This wristband is only valid for entry before 01:30
You will be charged the standard admission fee if you do not enter the club by 01:30AM and the wristband only allows you entry into the club once.
Ibiza Rocks Hotel:
The Ibiza Rocks Hotel sits right in the heart of San Antonio, 300m from the beach and sunset bar with hotel facilities including 2 outdoor pools, 4 bars including the Electric and Back Stage bars, Ibiza Rocks Shop and an on site supermarket. Available for a supplement, stage view rooms overlook the main stage where guests can enjoy the Tuesday night live shows from the comfort and privacy of their very own balcony. Gig tickets are included with all hotel bookings if your stay includes a Tuesday night. 
Free wi-fi is available in the hotel lobby and Xbox fully stocked gaming room, in-room Xbox hire and Xbox kiosks in the lobby
Mallorca Rocks Hotel:         
The hotel couldn't be better positioned in the heart of Magaluf, with plenty of shops, bars, nightlife and cafés and just 300m to the beach.  It's also close to the resort of Palma Nova with two more sandy beaches and 1km to a choice of water parks. 328 apartments each with private facilities. Mallorca Rocks themed lobby and bar areas. Lagoon Style pool set in palmed gardens. Three unique newly designed bars including the Rocks Canteena. Interactive gaming area. Extensive daily entertainment programme. Sports complex. Watersports available on the beach. WiFi available in the reception area. Official Mallorca Rocks merchandise store open daily. Gig tickets are included with all new hotel bookings if the stay includes a Tuesday night.
ROOM TYPES & FACILITIES
Standard, Pool View and Stage View rooms are available at the Mallorca Rocks Hotel.  Pool and Stage View Rooms are available at an additional charge and overlook the main pool.  All apartments have twin beds in a separate bedroom, lounge with sofa beds, kitchenette, bath, shower & WC, internal phone, ceiling fan in lounge & bedroom and a balcony or terrace.  Apartments are cleaned daily and towels changed 3 times a week, linen is changed every week including on arrival day.  All apartments sleep up to four people.
Mallorca Rocks Hotel is in partnership with the Fiesta Hotel Group. Fiesta Hotel Group is a Spanish hotel chain with over forty years of experience and a total of fifty hotels. The group is present in six countries ( Spain, Mexico, Dominican Republic, Jamaica, Italy and Brazil) and with 7 brands: The Royal Suites by Palladium, Palladium Hotels & Resorts, Ayre Hoteles, Fiesta Hotels & Resorts, Fresh Apartments and Sa Talaia. Fiesta Hotel Group's philosophy is based on high quality standards as well as products and services that are ideal for a wide variety of different travelers.www.fiestahotelgroup.com.