My Chemical Romance to play Italy show in March
aaamusic | On 26, Jan 2011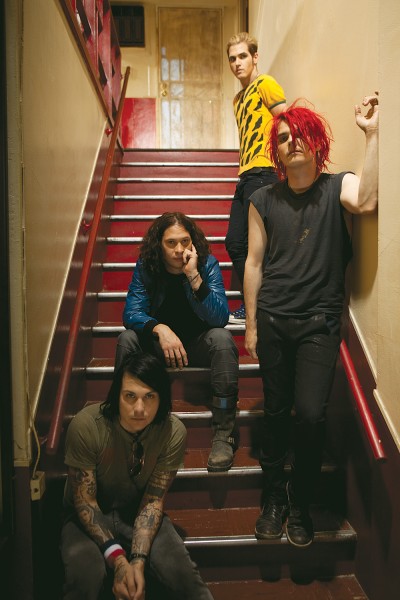 Three years after their fortunate "The Black Parade tour" promoting an album whose aim was to explain to concept of emo suicide to public opinion,  Gerard Way &co come back to Italy to present their new work : Danger Days: The True Lives of the Fabulous Killjoys.
This album represents a deep change in My Chemical Romance style, they take off black uniforms and abandon dark poetry to dress new COULOURFUL clothes. The album was inspired in its graphics and videos  by the futuristic-70s- imaginative world of B-movies and musically by the proto-punk played by The Stooges and MC5.
Their producer is Rob Cavallo, chairman at Warner Music.
The album was praised by NME: "An epic, end-of-days drive, taking in '80s synths, mainstream metal and gleaming pop…The best album of the year…"
The band will showcase the new album on 7th March in Milan, the only date in Italy for their World Contamination Tour, promoted by Hub Music Factory.
MY CHEMICAL ROMANCE – World Contamination Tour + special guest
07-03-2011 | PalaSharp – Milano