Swedish House Mafia Announce Line Up for Masquerade Motel Miami
aaamusic | On 31, Jan 2011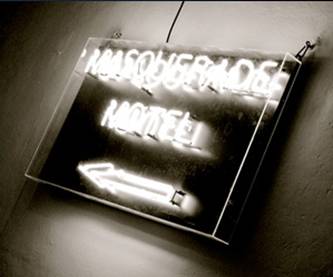 Featuring Performances by:
Swedish House Mafia
(Axwell / Steve Angello / Sebastian Ingrosso)
MIAMI EXCLUSIVE
Motel Guests to include:
A Trak
AN21
Armand van Helden
Calvin Harris
Dirty South
Kim Fai
Max Vangeli
Pete Tong
And introducing Third Party and Thomas Gold
For more information visit the hotel:
http://www.swedishhousemafia.com/masquerade-motel/
***********************************
Fans have come to expect nothing but the very best from Swedish House Mafia and when the Swedish trio announced their own Miami mega event on 26th March 2011 – dubbed Masquerade Motel Miami – tickets were gobbled up at a feverish pace. In fact, all early-bird tickets were sold out within the first 22 minutes of availability. Impressive for any artist, but consider that this amazing response came without the announcement of any of the other artists participating in Masquerade Motel Miami. There are a lot of choices during Miami Music Week but the fans chose Swedish House Mafia.
With the Masquerade Motel Miami countdown at slightly under t-minus two months it's the perfect time to "unmask" our special guests. An eclectic lot of international talent is joining Swedish House Mafia in Miami's grandest party including Calvin Harris, A-Trak, Armand van Helden, Dirty South, Pete Tong, AN21, Max Vangeli, Third Party and Thomas Gold.  While we can't reveal anymore about the line-up at this time, rest assured that some very special guest performances are in the works!
The Masquerade Motel was inspired by so many factors…a mysterious world behind closed doors…the LA Motels on the ride down Sunset Boulevard and movies like Amadeus and Eyes Wide Shut. There was to be a feeling of vacation within a vacation…of "do not disturb"…of privacy in public. Masks were provided at check in, chandeliers banged with sparklers, the LA style neon flicked and those with the key knew the secret. The Masquerade Motel was to be a place of escape, of vacation.  Check in and be OUR GUEST. But there was one rule….MASKS ON PLEASE!
Now, this mask can come in many forms… It's not necessarily a physical mask – although we have seen some amazing ones on our travels.  This is about how a mask makes you feel…putting the mask on gives you the anonymity which allows you to be whomever you want. Masks are a feeling…they are a new way to see the world, and your eyes tell your story.  They are pretending, releasing, they cloak you and yet they only cover a small part of you. The Masquerade Motel is a million different fantasies in one room, a thousand different dreams in one meeting of the minds…..
Masquerade Motel first opened its doors in Ibiza at Pacha in June 2010.  The summer began with record numbers and on week three the world's media gathered as Kylie Minogue flew in and launched her album with a stunning performance. Tinie Tempah, Dizzee Rascal, Miike Snow and Florence and the Machine have all joined Swedish House Mafia and some of the worlds biggest DJs at an event which is unsurpassed in the market. Masquerade Motel toured for Halloween in the USA; bringing the experience to large concert venues with state of the art production featuring incredible visuals, pyro, special FX, laser mirror shows and a huge light show. A custom built aircraft hanger turned into the most incredible world of theatre and state of the art production you have ever seen. Watch here
Masquerade Motel hosts the exclusive Miami Music Week performance of Swedish House Mafia on 26th March 2011.  Watch this space for more information on Masquerade Motel Miami location, additional performers and special surprises!
http://www.facebook.com/swedishhousemafia
http://www.myspace.com/swedishhousemafia
http://twitter.com/swedishousemfia