Giant Steps Release Debut Single 'Tolerate' on 4th April
aaamusic | On 02, Feb 2011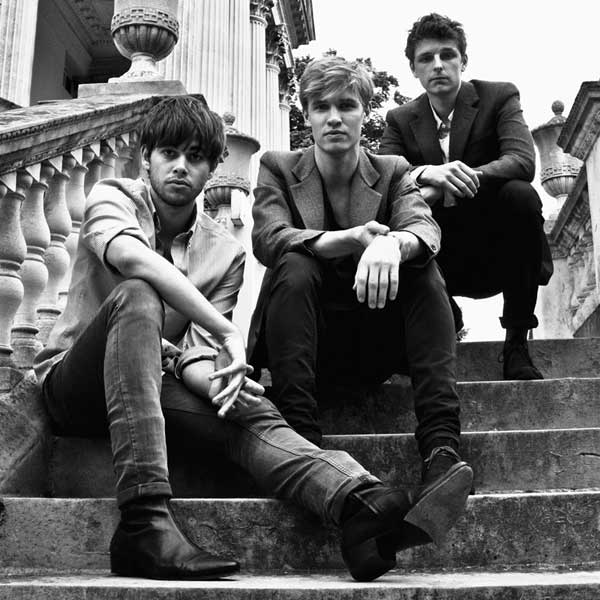 RELEASE DEBUT SINGLE TOLERATE ON 4TH APRIL
"This is r'n'b – the 60s variety – meets the energy and bluster of rock'n'roll." The Guardian
"Slick and stylish indie pop." The Independent
Reading three-piece Giant Steps will release their debut single 'Tolerate' on 4th April.
Giant Steps were formed in 2009 by three school friends who grew up together and had common musical tastes. Their soul inflected rock sound was developed through their love of artists such as The Rolling Stones, Stevie Wonder and The Impressions, with these bands having a lasting influence on Giant Steps refreshing unique sound.
Debut single 'Tolerate', written about the 1930's New York photographer WeeGee, is an instant captivating song with a guitar-fuelled melodic chorus that is uplifting but has a dark intent at the same time. With it's modern yet classic rhythm and blues sound, it has hit written all over it.
The inspiration for the song came from both WeeGee's work as a photographer and the unusual techniques he used to capture his candid imagery, sometimes manipulating the scenario to create an image that told the entire story turning the viewer into a witness.
Giant Steps are currently recording their debut album in their homemade studio in Shepherd's Bush along with working with at the Motor Museum Studio with producer Mike Crossey (Arctic Monkeys, Foals).
They have also being touring gig venues across the UK along with playing key gigs in London and will perform at Madame JoJo's (White Heat night) on 15th February.
Giant Steps are 22-year old James Girdler (vocals/guitar), Dan Stargatt (Bass) and Dan Webb(Drums), both aged 23. With their distinguished sound, killer good looks and stylish dress, Giant Steps are most definitely a band to watch in 2011.