PULLED APART BY HORSES new single 'I Punched A Lion In The Throat' to be released 7th March
aaamusic | On 11, Feb 2011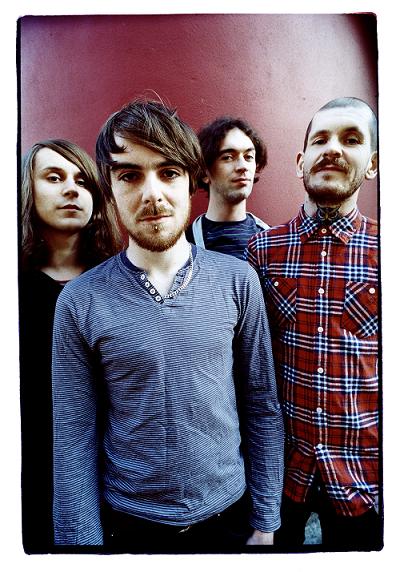 http://soundcloud.com/theartof/pulled-apart-by-horses-i
Pulled Apart By Horses release new single I Punched A Lion In The Throat through Transgressive Records on 7th March.
PABH are Tom Hudson (Vox/Guitar), James Brown (Guitar), Lee Vincent (Drums) and Robert Lee (Vox/Bass) and hail from Leeds.
I Punched… is the follow-up to previous singles Yeah Buddy, High Five, Swan Dive, Nose Dive and Back To The F**k Yeah which saw the band playlisted at Radio 1 and simultaneously slay packed festival tents and sell out shows the UK over.
I Punched A Lion In The Throat is the triumphant set-closer of the band's legendary live show and will mark the release of their biggest anthem yet, available on extremely limited seven-inch vinyl format and download.
PABH will be playing a few dates, including London's Heaven on 22/02 (alongside Les Savy Fav for the NME Awards Shows series) before debut trips to Australia and the States for SXSW in March. Shortly afterwards, the quartet will continue writing for their second album.
www.myspace.com/pulledapartbyhorses // www.pulledapartbyhorses.com