Introducing Vigo Thieves
aaamusic | On 13, Feb 2011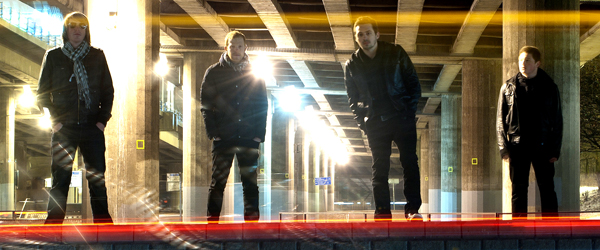 Formed in the autumn of 2008, Vigo Thieves are four friends who, under the heavy influence of indie/electro greats such as New Order, Big Country, and Simple Minds, decided to create a sound set to surpass their heroes. Armed with the ability to produce anthemic indie dancefloor tunes that never fail to fire-up the crowd, Stevie Jukes (vox / guitar), Barry Cowan (guitar / vox), Gordon Phipps (bass) and Al Jukes (drums) have been hard at work touring Scotland, clinching the number one spot on Play.com for their singles Won't You Be Mine and Blood Red and picking up support from none other BBC Radio 1 Scotland's Vic Galloway.
At the end of 2010, the lads retired to the studio to develop their debut EP and work with producer Brian McNeil, best known for his work with musical giants Biffy Clyro, Belle & Sebastian and Simple Minds. Their latest single Love Is Dead is an excellent taste of what is sure to be a landmark EP in Scottish music.
The single is an explosion of synthesizers and reverb-laden guitars. Stevie's voice captures an emotional resonance that is perfectly complimented by the ghostly shriek of the keyboards and backing vocals during the chorus. This is a tune that is set to become a sensation with indie DJs up and down Scotland, as the temptation to throw your arms in the air and lose yourself in the thumping drums and empowering melody is too strong to resist.
An excellent contribution from what is sure to become one of Scotland's defining acts of 2011.
Love Is Dead is due for release 28th February, via Little Big Shot Records.