Deadwax – Deadwax EP, released 14th March
aaamusic | On 18, Feb 2011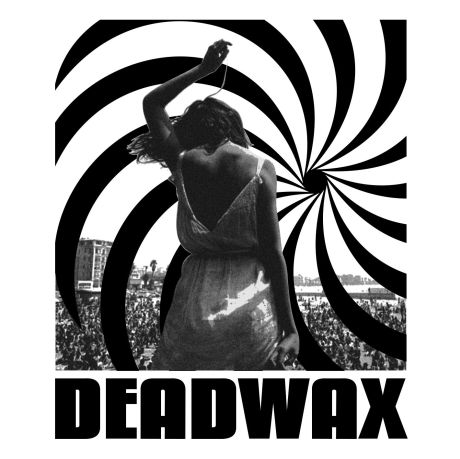 'I recently saw Deadwax at The 100 Club, a band truly worthy of such a prestigious stage; they were fantastic…'
Jimmy Page – Guitarist, Led Zeppelin
This March London-based four piece Deadwax will release their self titled debut EP on independent label Monotwin Records.
After forming in 2009, the band was quickly snapped up by Monotwin having established a well-deserved reputation for exciting vintage rock music and as an exciting live act. Interest in Deadwax continued to grow following large live shows at Wembley Stadium playing to over 22,000 NFL fans and a headline gig at London's prestigious The 100 Club, attracting the attention on legendary Rolling Stones producer Chris Kimsey.
Before long the band were back in the studio re-working tracks under the watchful eye of the veteran producer, and during the summer of 2010 the band collaborated with producer Phil Tyreman – known for his work with high profile indie acts including Doves and Bell & Sebastian – to record their first release.
Friends from university, the foursome would find solace from their mundane daily routines by playing music and discussing the bands that influenced them the most. Taking a 'back to basics' approach to rock and roll, and influenced by bands including The Beatles, Supergrass and The Stone Roses, the stripped back setup, comprising ofRichard Power (vocals), James Richards (bass), Tom Edwards (drums) and Richard Lodge (guitar), aims to intertwine old and new whilst creating their own modern rock and roll identity.
Particular highlights of this raw and timeless debut include opening track, bass-heavy indie anthem 'Indigo'; whilst 'The Rider' demonstrates the addictiveness of Power's drawling vocals.
Dates:
23rd Feb – Club NME, Brighton
25th Feb – Spindle Magazine Party, Haunt Club, Brighton
5th March – The Grove, Wimbledon
30th March – venue TBA, Guildford
31st March – Prince Albert, Brighton
8th April – Hectors House, Brighton