James Apollo // UK tour dates, free Mp3 and new album 'Born Lucky'
aaamusic | On 18, Feb 2011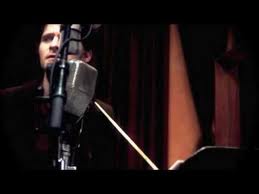 US troubadour James Apollo arrived on UK shores late last week for a nine date UK tour in the run up to the release of his new album 'Born Lucky' on 11th April 2011 through Marterry Music. He plays London's Bull & Gate tomorrow night.
James Apollo remaining dates:
17th February (tonight) – St. Bonaventure Parish Social Club, Bristol
18th February – The Bull & Gate, London (Club Fandango)
19th February – The Emperor, Cambridge
20th February – Hamptons Bar, Southampton
21st February – Freud, Oxford
To mark these tour dates James has made a free download of album track 'The Violens':
James Apollo – The Violins by Stayloose
In the summer of 2010, James Apollo released his British debut 'Til Your Feet Bleed' and he now follows that with 'Born Lucky', a career-spanning compilation that ducks and weaves through his extensive back catalogue, stretching back over six prolific years. 'Born Lucky' is a record that sweeps through the emotions, both fleeting and fundamental, that document the bittersweet, cinematic legacy of both Apollo's past, and his ongoing journey  – Americana at its most romantically sunset-strewn and desolate.