Eagles to play Hop Farm Music Festival
aaamusic | On 21, Feb 2011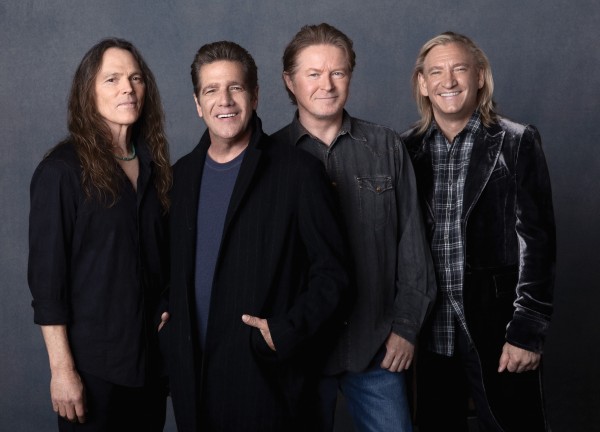 EAGLES are the 1st headliner to be announced by Vince Power's HOP FARM MUSIC FESTIVAL 2011. This will be the bands only UK show.
Other acts announced for the Eagles day include: Bryan Ferry, Brandon Flowers, Death Cab For Cutie and 10cc with many more to follow.
The two-day festival will take place on Friday 1st and Saturday 2nd July in Paddock Wood, Kent. Maintaining its NO SPONSORSHIP, NO BRANDING ethos, the Hop Farm will be sticking to the winning formula of programming legendary acts with contemporary acts, making it the 'must go to' festival.
The 2nd headliner and other stages will be announced later on this week.

The Hop Farm Music Festival, whose past artists include Neil Young, Bob Dylan, Paul Weller, Florence and the Machine, Mumford and Sons etc is a totally independent festival, which has a policy of no sponsorship, no branding and no added VIP areas so that all festival goers enjoy the same experience, great bands and a great time!
Festival boss Vince Power said: "Really happy to start to announce the Hop Farm's line up, now in it's 4th year.  After last years success with Bob Dylan and Mumford and Sons to name but a few of the huge acts, it's my opinion that the Hop Farm is well and truly on the UK festival map and will go from strength to strength as one of the few independent festivals left in the country."
The festival has 4 music stages and includes comedy and campsite stages.
Tickets are now on sale. Weekend tickets are priced at: £130 and Day tickets at £70. Camping is £30 for the weekend or £25 per day. Children under 12 go in for free.
For all line up details, tickets, announcements and news visit www.hopfarmfestival.com <http://www.hopfarmfestival.com>
Tickets available through:
See Tickets: www.seetickets.com <http://www.seetickets.com>
Eventim: www.eventim.co.uk
HMV Tickets: www.hmv.com
Lastminute: www.lastminute.com
Follow us on www.facebook.com/theHopFarmMusicFestival <http://www.facebook.com/theHopFarmMusicFestival> and www.twitter.com/hopfarmfestival <http://www.twitter.com/hopfarmfestival>