Tapes 'n' Tapes – Outside
aaamusic | On 21, Feb 2011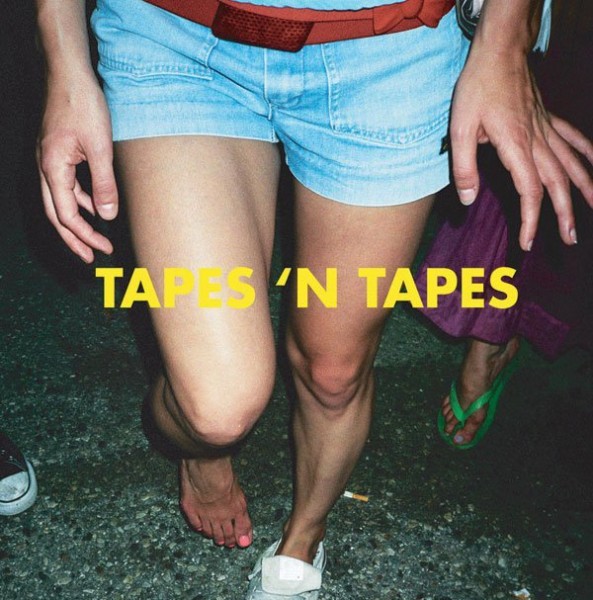 Don't worry if like me you had almost all but forgotten Tapes 'n' Tapes; the band that brought us the scintillating debut The Loon that burnt itself into our minds with its angular and ungainly vibe only to be crushed by the hugely disappointing follow-up Walk It Off. This follow-up smacked of 'Sell Out' as they succumbed to the trappings of record label XL and impelled themselves back into obscurity as a mere ripple on the water rather than the crushing wave critics had hoped for. It is thus clear that Tapes 'n' Tapes have reemerged in a difficult place in 2011; they have found themselves in the aftermath of a glorious hot critical buzz in 2005 to what was at most a lukewarm reception in 2008 marking a regression that they have understandably tried to counteract with an attempt to recapture the buzz from the grassroots.
Outside significantly marks Tapes 'n' Tapes taking control of their own sound, putting them back in the driver's seat that previously steered them to critical acclaim. The result is a clean and catchy album that is, at moments, infectious and enthralling. The influences on this album are various and obvious. Technically the band has never been better, each component seems to have improved and every part is performed with cohesion. Songs such as SWM and Desert Plane exhibit the bands full texture with the lush arrangement of instruments. However, at its worst the album is a hugely disappointing result from a band that was once brilliant: One in the World is a particularly disappointing addition to the album that tries too hard whilst failing to impress.
Ultimately Outside shows a band desperately trying to reignite the spark that once set us alight, however, unfortunately although the vestige of their brilliance remains, the sound has become stiff and even predictable. Rather than try to progress they have returned to the blueprint of a sound that they are no longer able to convincingly produce.
Author: Alice Cuddy