Beat Connection unveil UK festival dates & "Silver Screen" video
aaamusic | On 23, Feb 2011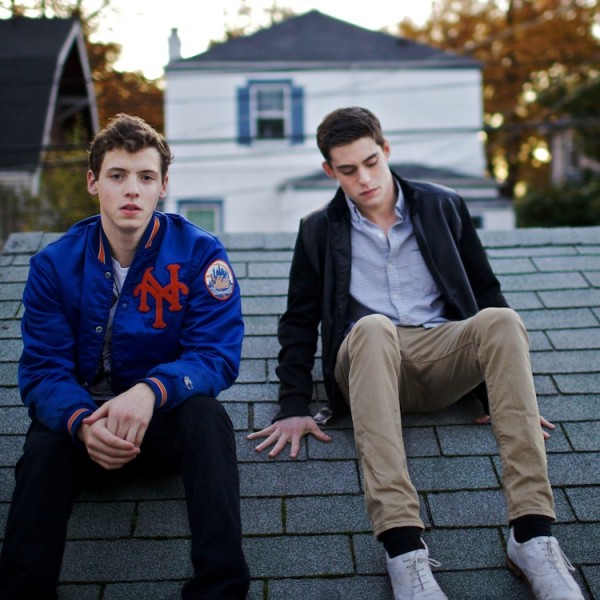 * FIRST UK LIVE DATES ANNOUNCED: GREAT ESCAPE, STAG & DAGGER, LIVERPOOL SOUND CITY
* SILVER SCREEN VIDEO UNVEILED – SINGLE OUT FEBRUARY 28th ON TENDER AGE
Beat Connection are set to bring their fantasy pop to UK shores for the first time with a string of festival dates at The Great Escape, Stag & Dagger and Liverpool Sound City.
This is preceded by the release of debut single Silver Screen: a slice of delicate escapist pop about those romanticized evenings that only happen in teenage B-movies. Soundtracking moments of uncommon vibrancy and pristine clarity, it forgets all the alienation and anxiety of teenage life and remembers only the sweetness. Sparkling with the soft-focused mythology of eternal summers and young love, a gauzy nostalgia reverberates through the aqueous sound of keyboards. For those brief moments when life imitates art, Silver Screen is almost like a dream.


VIMEO http://vimeo.com/dumbeyes/silverscreen

Live:
13th May – The Great Escape (Brighton)
14th May – The Great Escape (Brighton)
19th May – Stag & Dagger (London)
21st May – Sound City (Liverpool)
Further UK & European dates TBA

LIve video at KEXP:
http://blog.kexp.org/blog/2011/02/10/live-video-beat-connection/


In summer of 2008 – during that first flush of youthful "holy shit I don't live with my parents anymore…" – Jordan Koplowitz met Reed Juenger and they began making some next level beats in Garageband. Reed – born in Massachusetts – had moved to Seattle with the half-baked notion of escaping the town he went to high school in. Jordan had grown up in a Seattle satellite town Bellingham, a place best known for its snowboarding, outdoors, hippies and excellent marijuana.
Between school classes and parties, instrumental tracks with vague references to M83 and Crystal Castles began to emerge. Yet over time the duo realized that melody, verses and choruses exist in pop music for a reason; only intellectual fucks like high-brow-experimental-self-referential-sound-sculpture and that is no way to get the ladies. So they moved on from Garageband, started DJ-ing; things went full circle, their tastes changed, they started writing more music, paid some bills with DJ fees and bought some better equipment.
By the summer of 2010, helped by featured vocalist Tom Eddy, Jordan and Reed were sweating it out in an attic studio, walls coated in soundproofing lifted from a college radio station. Beat Connection summon up the mundane things in life, the things that we pretend don't matter but the stuff that keeps everyone going; the first sunny day, getting the girl, slacking off, partying… This is absolute indulgence, because the world is an incoherent jumble of perception and we all pass on eventually. So let's have a good time and not worry too much, Saturday night always becomes Sunday morning.
* Beat Connection's debut mini-album is set for release April 2011 on Tender Age, a Moshi Moshi label.