NYLO's DEBUT SINGLE AVAILABLE AS FREE DOWNLOAD AND VIDEO
aaamusic | On 23, Feb 2011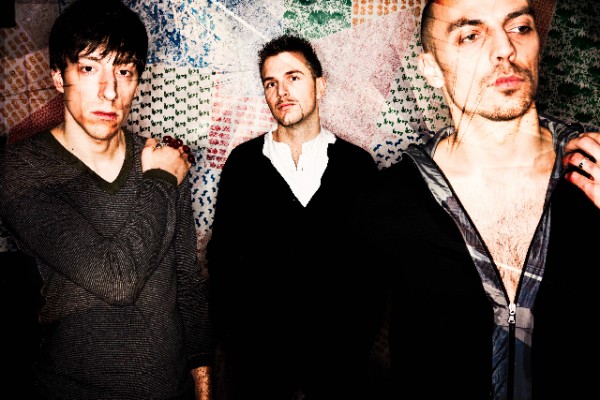 'Control' is the debut single from exciting new Italian three piece Nylo available to download for free by following this link:
https://fan.musicglue.com/sale/promoproducts.aspx?productid=b85aec37-9cb0-433c-9193-9f65fcefc0c4
Here's the brand new video too:
It's a dark and brooding behemoth of a song that acts as a dramatic introduction to a band that are sure to garner a lot of attention this year.Produced by the legendary Howie B, his indelible sound is clear from the opening bars of 'Control' whilst front man Andrea Sergo's distinctive vocal style ensures that this track has a truly epic feel to it. Indeed, Nylo's music already sounds more suited to an arena than the back room of the local boozer.
Originally from Udinese in Italy and named after the world's longest river, The Nile, the band relocated to North London via Bath, where they spent six months of 2010 recording their debut album with Howie B at Peter Gabriel's Real World studios.
Formed in 2009, the band draws its inspiration from the eighties and early nineties British music scene, as well as being influenced by the classical European composers.  Their unique blend of contemporary rock and electronica that has not gone unnoticed in the music world – they have already supported the legendary Led Zeppelin frontman Robert Plant.
Nylo will be playing the following live dates:
Wed 23rd February – Death2Disco @ Notting Hill Arts Club – Free entry
Sat 26th February – Aftershock Festival, Selby, Yorkshire – Free entry
Sat 5th March – Kasbah, Coventry (supporting Jamie Woon)