Secret Pilot – Punching Underwater EP
aaamusic | On 23, Feb 2011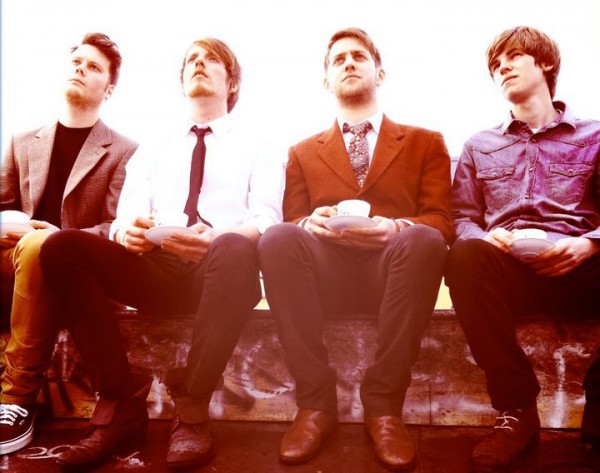 Hailing from that hallowed fount of music – Manchester – newcomers Secret Pilot have just released their debut release: the three-track EP 'Pushing Underwater'.
Opener 'Climbing The Ladder' is a catchy little indie rocker, somewhere between Kasabian lad rock and the soulful bluesiness of Kings Of Leon. The clattering yet solid drumbeat in the intro leads into a tumbling march and hopskip synchopation that entwines playfully with a warm and melodic bassline, as a simple guitar chord riff fills in the gap between these foundations and the barking, soulful vocals that are impassioned yet humble in tone. Small frills such as piano and a hushed cymbal/croon middle eight give enough variation to sustain listening even if the jaunty lead into the final chorus is a little awkward.
'The Tide' bleeds in some hard rock groove, adding heaviness to the bass sound and an edge to the thump of the bass drum, as the smoke-and-whiskey vocals drawl and sneer in a devil-may-care manner. The production feels a little muted, but the overall effect recalls a laconic Led Zeppelin. Building up to the guitar solo, we are treated to a vocal harmony buildup and some rather enticing guitar melodies, before a folk jig style rock-out leads us to the end in a wholly enjoyable manner. And closing off, we have the surreal and somewhat off-kilter dual melody guitar riffs of title track 'Punching Underwater', which features a tantalising bassline and passionate verses, even if the chorus falls a little flat in their awkward slowing down and almost forced-feeling, quiet folk-group-vocals/drum combination.
Okay, so there are points of contention, and 'Punching Underwater' definitely has its highs and lows, but Secret Pilot are showing great promise considering they've only been around for a year, and even if the Kasabian/Mumford & Sons moments could do with some tempering, their melodic bass, skilful drumming, and intriguing blend of US rock tones with UK folk could yet live up to this promising start.
Author: Katie H-Halinski