Win Tickets For Carl Craigs' Only London Show!!!
aaamusic | On 23, Feb 2011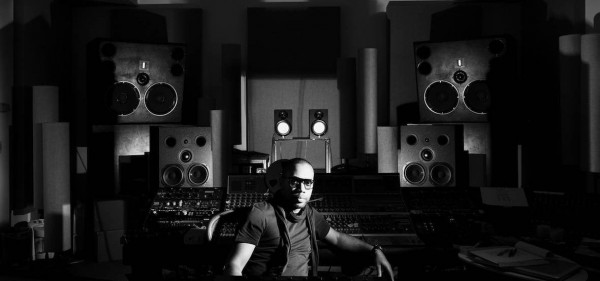 Be part of the party! AAAmusic is giving you the chance to go with 2 mates (that's right, 3 tickets!!) to Carl Craigs ONLY London show!!
For your chance to win simply email win@aaamusic.co.uk
with subject line Carl Graigs, with your name and the name of your guests.
Hurry up! Entries close Monday 28th February at 9pm.
UK residents only
20 Years of Planet-E
Saturday 5th March 2011
10pm-6am
Ewer Street Warehouse
London SE1 0NR
Carl Craig plays his only London club show this March, as Planet E celebrates 20 years of bringing you genre-bending and groundbreaking techno. Blink and you'll miss out!
On Saturday 5th March get your ticket for 20 Years of Planet E to catch legendary producer and multi-faceted experimentalist remixer Carl Craig bring the party to London, as his seminal imprint Planet E turns 20 – and what a lineup he's got in store to help him celebrate: Francois K, Radio Slave and Paul Woolford all get together for one night of techno heaven.
Carl Craig is one of the mainstays of the Detroit techno sound, whose innovative production ethos and influence is unparalleled. He has been at the forefront of new trends for a couple of decades now – and he's still the one to beat. His boundary-breaking remixes are much-coveted, and his energy and passion for the music is what makes his work so special. He's a legend. Planet E is one of techno's spiritual homes – and Carl Craig is bringing the party for his only London club show this year!
Francois K is an inspirational force to be reckoned with – a world-class remixer and legendary house DJ who has been showing us how it's done since the 1970s. Catch him for this rare London set. Super-producer and re-edit genius Radio Slave is unpredictable and fresh – and on the night he's sure to have a few surprises under his sleeve. Paul Woolford has carved a niche for himself as a leading light in electronic music today, with cutting edge house and techno production that seen his star rise and keep on rising. Psycatron's approach to production means they're already considered vital cogs in the ever-evolving Detroit techno machine – they're bringing in a new age.
20 Years of Planet-E
Saturday 5th March
10pm-6am
Ewer Street Warehouse
London SE1 0NR
Arch 1
Carl Craig
Francois K
Radio Slave
With support from Chris Stanford & Rufus

Arch 2
Paul Woolford
Psycatron – LIVE
With support from Finale and Soundas / DEPORTO / Nathan Rivers & Matt Tanner, Josh Chancer, Lancealot & Tristan Gleed
Tickets
Available exclusively via Resident Advisor: http://www.residentadvisor.net/news.aspx?id=13340
Standard Price £17.50 / £20