Deerhunter set to headline inaugural Reykjavik Music Mess festival this April
aaamusic | On 28, Feb 2011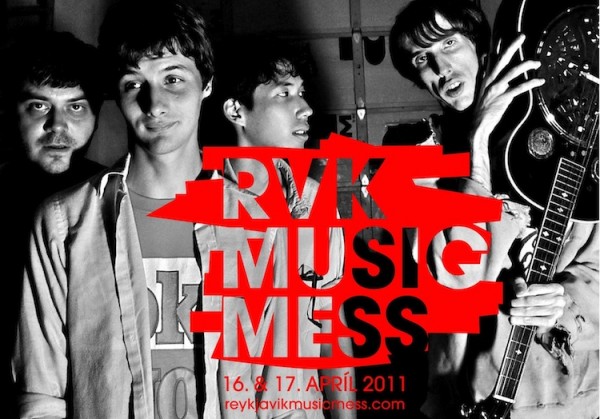 There's a new European festival on the radar in 2011 – the inaugural Reykjavik Music Mess. Run by lauded indie label Kimi Records, the festival will serve up a scintillating menu of homegrown and international talent. The headliners are Georgia's Deerhunter, who'll perform for the first time on Icelandic soil, and the support bill already offers a box of Scanidinavian delights including Mugison, Sin Fang, Miri, Sudden Weather Change, Swords Of Chaos and Skakkamanage.
Reykjavik has established itself in recent years as one of the European capitals of alternative music, with the fertile 101 scene (named after the city centre's postcode) birthing bands like Gus Gus, Amiina, Múm, Sigur Ros, Bjórk and Jónsi. More recently a new generation of homegrown talent is making waves all around Europe, including NME favourites FM Belfast, Seabear, Sin Fang and Retro Stefson. The Airwaves festival has drawn the eyes of the world to this sparsely populated but intensely creative community, but with Reykjavik bursting at the seams with new musicians and eager listeners, festival founder Baldvin Esra knows there is room for more.
"There's a lot going on here and there are all kinds of festivals and shows happening all year around in Iceland," he says. "But in our opinion there can never be enough good culture. We firmly believe that Reykjavík Music Mess is a good thing that will influence our community in a good way. Both as a fun festival that lets you forget your daily troubles and also as a creative outlet for people with a lot to say."
On the choice of festival headliner, he says: "Deerhunter is our opinion one of the leading alternative bands working todayAdd an event for today, and they're influential on the music scene here in Iceland. We know first hand that their shows are amazing and something that should headline festivals all over the world."
A website for the festival is in construction, but in the meantime find some information on the venues and bands below. Tickets go on sale March 4th at http://www.reykjavikmusicmess.com.