STORMTROOPERS IN STILETTOS NEWS!!TWO MAJOR WORLD EXCLUSIVES ANNOUNCED FOR QUEEN EXHIBITION!
aaamusic | On 28, Feb 2011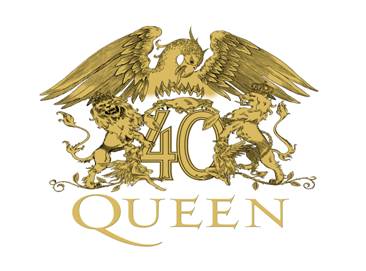 STORMTROOPERS IN STILETTOS NEWS!!
TWO MAJOR WORLD EXCLUSIVES ANNOUNCED FOR QUEEN EXHIBITION!
World Premier of Work-in-Progress Bohemian Rhapsody Video in 3D
Previously unseen Freddie Mercury childhood paintings and drawings
QUEEN announce two major exclusive additions to their 'Stormtroopers in Stilettos'40th Anniversary exhibition which opened friday at Truman Brewery on Brick Lane in London. The exhibition opened Thursday with a star-studded launch with guests including Roger Taylor and Brian May, Foo Fighters, Jessie J, Alexa Chung and Hurts. On opening this morning there were queues of over 500 people around the block in Brick lane waiting to get in to the exhibition.
The world's first ever pop video, 'Bohemian Rhapsody' has been transformed into 3D especially for Queens 40th anniversary and receives a world premier work-in-progress showing at 'Stormtroopers in Stilettos'. The 1975 original is one of the most iconic pop moments of all time and now in 2011, with the help of Dolby and Refine the video will be shown in 3D for the first time on Samsung's latest TV's.
This 2011 3D conversion is still a work in progress but a 90 second clip has been specially released by the band, ensuring that the only place you will ever be able to see this world exclusive work in progress is at the 'Stormtroopers in Stilettos' exhibition.
Also seen in public for the very first time, are a range of drawings and paintings by Freddie Mercury that he did as a child and student.
There are three paintings done by Freddie when he was a school boy in Panchgani in India, and this is the first time they have ever been displayed publicly. Also on display are several sketches and fashion designs Freddie did whilst a student at Ealing College, and two items of clothing actually designed and made by Freddie in the late 60's – these have never been seen in public either.
These drawings are a unique and touching insight into the mind of young Freddie and his drawings as a student show a career in fashion would have clearly beckoned had the small matter of global rock-star success not stood in the way. His designs are very a la mode and capture the 60's perfectly with hints of YSL, Biba and the celebrities of the day.
Entry to 'Stormtroopers in Stilettos' at Old Truman Brewery on Brick Lane, London, E1, is free of charge and open from 11.00AM until 8.00PM daily
www.queenonline.com   www.stormtroopersinstilettos.com