The Chapman Family & O.Children join forces for a UK wide 13 date Artrocker tour
aaamusic | On 02, Mar 2011
THE CHAPMAN FAMILY JOIN FORCES WITH O.CHILDREN ON UK WIDE 13 DATE ARTROCKER TOUR
IN ASSOCIATION WITH PRIMARY TALENT INTERNATIONAL & X-RAY TOURING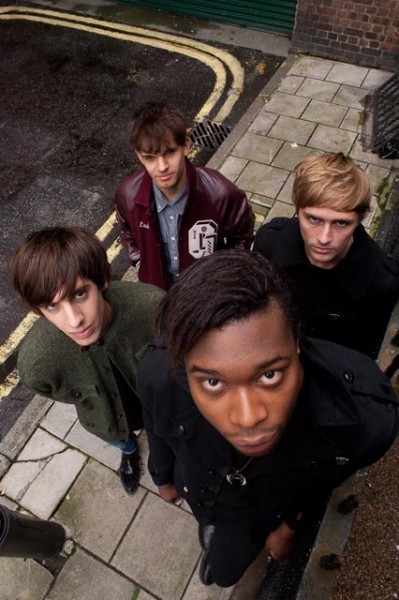 To coincide with the second appearance of The Chapman Family on the front cover of Artrocker Magazine, the team from the truly independent music magazine are pleased to present a co- headline tour featuring two of its favourite bands − The Chapman Family and O.Children, who will be taking in the whole of the UK throughout March 2011 (full dates below).
But the partnership doesn't just end there; these two like-minded bands are also collaborating by remixing each other's tracks. To whet your appetite for what is the most exciting co-headline tour for years, Artrocker is giving away a FREE CD covermount on the 3rd March issue including these exclusive remix tracks by both bands. This CD will only be available with this issue of Artrocker and will be available to buy on the tour and in all good independent newsagents and WHSmith.
And if all this wasn't enough for Artrockers everywhere, John & Jehn AND hot new artrock things The Tunics will also be joining the bill for the second-half of the tour.
The Tunics support slots       * John & Jehn support slots
Tue 08-Mar-11 Lemon Tree Aberdeen ≠ 14+
Wed 09-Mar-11 Sneaky Pete's Edinburgh ≠ 14+
Thu 10-Mar-11 The Georgian Theatre Stockton ≠ 14 +
Fri 11-Mar-11 Fruit Hull UK ≠ 14+
Sat 12-Mar-11 Lock 42 Leicester ≠16 +
14-Mar-11 Fibbers York ≠ 14+
Tue 15-Mar-11 The Ruby Lounge Manchester ≠ 18 +
Thu 17-Mar-11 Esquires Bedford * 16 +
Fri 18-Mar-11 HMV Institute Birmingham * 18 +
Sun 20-Mar-11 Lancaster Library Lancaster * All ages
Mon 21-Mar-11 Buffalo Bar Cardiff * 18 +
Tue 22-Mar-11 Coalition Brighton * 14+ under 16's to be accompanied by an adult
Wed 23-Mar-11 XOYO London * 18 +
Buy tickets now at www.artistticket.com
Click here to buy tickets NOW: http://www.artistticket.com/link/?s=O%2E+Children