New Matthew Friedberger Song From Solo Series!
aaamusic | On 04, Mar 2011
MATTHEW FRIEDBERGER: SOLOS
Matthew Friedberger has debuted another track from his six LP subscription series, Solos, in an exclusive with Spin Magazine.
You can listen  "Meet me in miramas" here: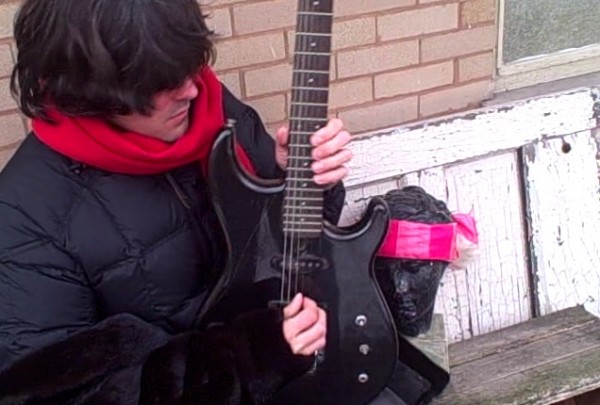 Solos will be sold as a subscription and is available now.  Albums will be released every two months.  There are six albums in fully artworked jackets.  The last album will come with an exclusive bonus to subscribers of two bonus full-length albums featuring Matt and special guests on each (for a grand total of eight).  Subscribers will also get an old-style "Tip On" LP box with a hand mounted photo.  The edition is strictly limited to 700 and will not be available digitally, or on compact disc in it's complete form.
A very limited number of albums will be available as individual albums in shops. The box and the bonus two albums will not be available in stores, only to subscribers. The series is available as a subscription and also to pre-order now from Thrill Jockey Mail order and select partner stores; for the UK and Europe these are Norman Records, Rough Trade East, Monorail and ANOST (Morr Music).
Matthew Friedberger – Solos subscription series – available for pre-order now from:
Norman Records:
http://www.normanrecords.com/vinyl/121549-matthew-friedberger-solos-8lp-subscription-seriesbox-set
Rough Trade East:
http://www.roughtrade.com/
ANOST (Morr Music):
http://www.anost.net/
http://www.thrilljockey.com/catalog/index.html?id=105231
A limited number will also be available from The Fiery Furnaces site:
http://www.thefieryfurnaces.com/