Win Underground Railroad Signed Single & Tickets!!!
aaamusic | On 04, Mar 2011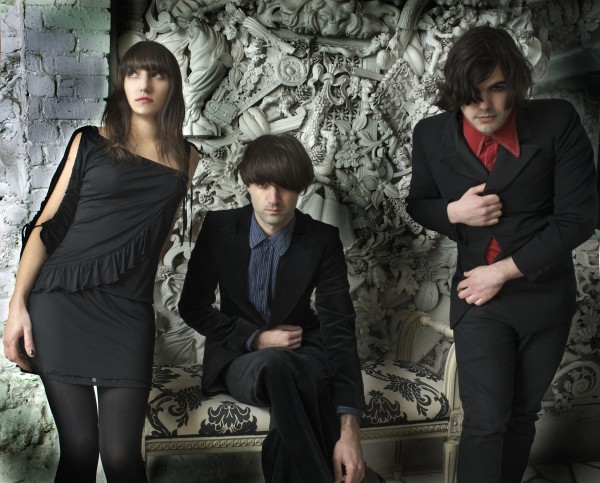 AAAmusic is giving away a signed copy of Underground Railroad new single "Russian Doll" and a pair of tickets for any of the shows below!!
Live dates:
11th March : Manchester Night and Day
12th March: Glasgow Flyng Duck.
31st March: London The Victory
For your chance to win simply email win@aaamusic.co.uk subject line "RU + the chosen date" along with your name, the name of your guest and address.
Hurry up! Entries close Tuesday 8th March at 9pm!
UK Residents Only
Parisian émigrés Underground Railroad herald their return with a brand new single 'Russian Doll' on 28th March, and a short run of dates to accompany.
The band's third album 'White Night Stand' is released on 13th June.
"'Russian Doll' was actually the very first attempt of writing new material after we finished our long touring campaign for 'Sticks and Stones'," explains vocalist and drummer Raphael Mura. Initially unhappy with it, the song was put on the backburner while album sessions with engineer Ellis Gardiner continued at the band's Shiftworks Studio in North London between January and May 2010. "The song was originally very 'poppy', but we didn't feel it was how it should have sounded and it was only at the very end that we decided to use it again and change it completely, going for a more hypnotic, Kraut-rocky sound with fast drums, lots of Marion's guitar driven drones and the use of an old Korg Pro-1 synthesizer producing a Moog-like effect. It could be the soundtrack for 'TRON', but not the new 2011 one, the 80's one!"
Produced by Underground Railroad and mixed Paul Walton who mixed and engineered Massive Attack's "Mezzanine" and Bjork's "Homogenic" and "Vespertine" albums, the song's punishing motorik is dizzying and intense, it's barbed lyrics inspired by a Russian aristocrat's daughter that Raphael gave private French tuition to ('That's what I did to pay the rent when not on tour – and often hated it.'). The acquaintance proved a hard lesson for Raphael – "I thought we became friends, but after a while I realised that there is often an invisible barrier between two people who, even though their differences might attract one another, are deep down the very opposite. This song is about her. Rock out, Russian doll!"
http://www.myspace.com/urailroad
Underground Railroad is: Raphael Mura (vocals/drums), Marion Andrau (guitar/vocals), JB Ganivet (bass)