Sucioperro – The Heart String And How To Pull It
aaamusic | On 20, Mar 2011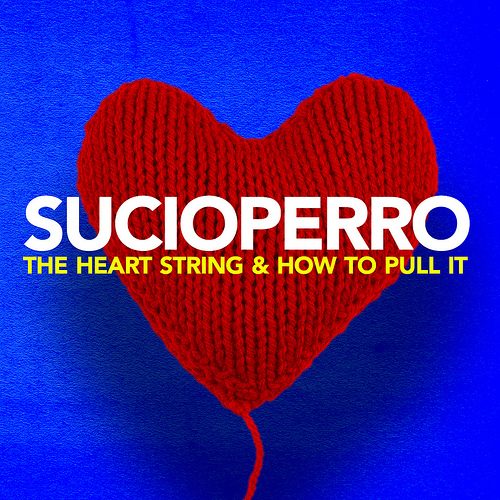 Yet another fantastic group emerging from the stables of Xtra Mile Recordings, Scotland's Sucioperro are out with their 3rd album 'The Heart String And How To Pull It' released earlier this month. The band are about to embark on a UK wide tour commencing on the 21st of March at London's Camden Barfly and ending at the Dublin workman's club on the 18th of April.
The album is a technical masterpiece with drums, guitar and bass played expertly, merged together creating an incredibly beautiful and experimental sound. There is a use of Biffy Clyro type vocals which really compliment the lyrics and at times they overlap one another creating a magnifficent effect. The album fluctuates between some really fast and energetic tones that surface in the opening track 'Running From All That Doesn't Tempt You' for example, to more of a laid back almost soothing ambience that can be heard in tracks like 'Hands' or 'Reflexes Of The Dead'. Yet another great example of a great British ensemble and a terrific album.
'The Heart String And How To Pull It' can be purchased through the Xtra Mile Recordings website
www.xtramilerecordings.com on iTunes or Play.com.
Tour Dates
March
21st – London, Barfly
22nd – Southampton, Joiners
23rd – Brighton, The Hydrant
24th – Northampton, Soundhouse
25th – Nottingham, The Maze
26th – Manchester, Roundhouse
28th – Liverpool, Shipping Forecast
29th – Hull, The Lamp
30th – Leeds , The Well
31st – York, Stereo
April
1st – Durham, Live Lounge
5th – Aberdeen, The Tunnels
6th – Dundee, Beat Generator
7th – Glasgow, The Arches
8th – Edinburgh, Sneaky Pete's
15th – Belfast, Bunatee Bar
16th – Portrush, Retro
17th – Moate, Don's Bar
18th – Dublin, Workman's Club
Author: Ahmed Pandor