The Last Royals – The Last Royals EP
aaamusic | On 20, Mar 2011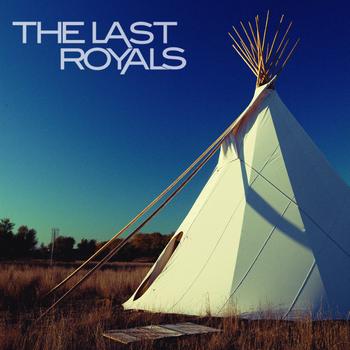 This carefully constructed collocation of puffed out melodies wouldn't feel out of place sharing table chit-chat with the likes of Vampire Weekend which is pretty damn impressive considering this is The Last Royals'  debut.
Opening track, 'Backseat lovers''s Screamadelica-esque upbeat tempo belies its cancerously distressed lyrical content and sets the atmosphere for the rest of this recording.
'Crystal vases' continues 'Backseat lovers''s alt-rock upbeat tempo while remaining atmospherically true by wrapping itself around the ash-filled phrase – "If I die a lonely death/ I'm sure it's from the cigarettes I smoked each day after you left me standing all alone…".
Next track 'Always, to belong' hooks and enthrals the listener with a piano-guided, melancholic melody that can't help but grip your heart and uncover empathetic tendencies you never knew you had.
Culminating demo track 'Come take my hand' is a beautifully folksy sing along track that ends this broodingly black humoured EP on a high note.
The Last Royals are a very special band indeed and the sadness and lack of self-pity that emanates from this EPs' four tracks would leave Conor Oberst dashing back to the drawing board.
Watch this space like a hawk because their greatness is going places…
Author:  Guy Waddington