Sensation- the world's biggest and best dance event comes to the UK
aaamusic | On 21, Mar 2011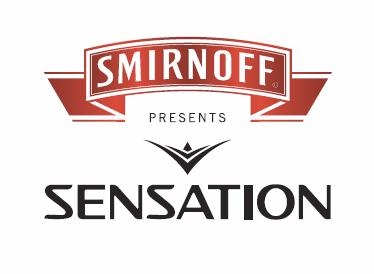 On August 13th 2011, The Smirnoff Co. is bringing Sensation, one of the most spectacular dance and music phenomenons in the world, to the UK for the very first time.  After more than a decade of creating dance music history and rocking over a million people around the globe with one-of-a-kind stage shows, acrobats, performers, state-of-the-art lightshows, lasers, fireworks and the world's top DJ's –  this particular event, 'Smirnoff presents Sensation' is set to be an unforgettable experience, the type you look back on and say 'I Was There.'
This will not only reinforce the vodka brand's ongoing mission to create the most innovative and extraordinary nightlife experiences, but will also continue the awe-inspiring, globally recognised Sensation series.  The event will be taking place at the country's most popular music venue, The O2 arena in London – recently named International Arena of the Year at the Pollstar Awards.
Launched in Amsterdam in 2000, Sensation has taken the world by storm, touring the legendary nightlife celebration event to 21 countries to date, and counting.  Filling stadiums and arenas with a sea of people dressed head to toe in white, from Madrid to Melbourne and Prague to Sao Paulo, the spectacle will now be brought to the UK for the first time ever by The Smirnoff Co. With the vodka brand's history of creating one-of-a-kind nightlife experiences around the world including Smirnoff Experience, Smirnoff U.R. The Night and Smirnoff Nightlife Exchange – this exciting new partnership is a perfect combination.
With a different theme every year – from Space, to Celebrate Life, and Oak of Love – every single show is completely unique and totally unforgettable, and The O2 arena will this year be transformed into the Ocean of White. Guests can look forward to breathtaking fountains set on a giant dance floor which will evaporate into millions of splashes, grand sea creatures will rise from the depths and over 10,000 people dressed in white promise to create the ultimate unifying experience.
In addition to the spectacular show and stellar line-up, The Smirnoff Co. will be creating unique drinking experiences throughout The O2 arena with bars offering delicious Smirnoff®  vodka cocktails, created  by professional mixologists.
Some of the world's most famous DJs have played Sensation over the years. Legends such as Sebastian Ingrosso, Fedde Le Grand, Erick E, Carl Cox, Felix De Housecat, Axwell, and David Guetta have graced the spectacular Sensation stage, and an equally exceptional six-DJ line up will be announced for the UK show in the coming months.
Commenting on the partnership, Chris Lock , Marketing Director Smirnoff GB said:
"Smirnoff Presents Sensation is without doubt one of our biggest and most ambitious events to date, and one that we are incredibly excited about. The Smirnoff Co. has, for some time, been on a mission to seek out the most extraordinary and one-of-a-kind nightlife experiences and Sensation fits that bill perfectly – last year we helped the world swap nightlife, this year we've identified a truly unique global experience and are bringing it to Great Britain for the first time ever. We are looking forward to delivering something very special indeed in August."
Duncan Stutterheim, Sensation founder, also comments:
"When I first started Sensation back in 2000, I always looked forward to the time when it would come to the UK, and knew it would be when the time, partner and venue was right. With Smirnoff on board to help us achieve this, everything has fallen into place and we're really excited about how the event is going to be received in August."
For more information and to find out how you can BE THERE become a fan of Smirnoff GB at www.facebook.com/SmirnoffGB