Thirteen Senses 'Home' – the new single, April 11th
aaamusic | On 21, Mar 2011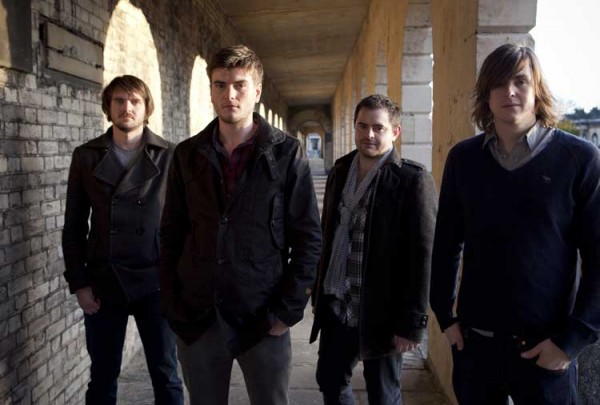 Thirteen Senses release the second single from their third studio album, 'Crystal Sounds' on April 11th.  A brand new version of 'Home' follows the release of 'Crystal Sounds' and, as with the album, comes out on the band's own b-sirius label through PIAS.  A new b-side, 'Change The Atmosphere' will also be available to download alongside 'Home'.
'Crystal Sounds', marked the band's return following a three year period of recording and producing the new album in their own studio. With guitarist Tom Welham at the helm, the four members rediscovered their love of music that had propelled them as a young band from their Cornish homes into the centre of an A & R scramble in 2004 and straight into the upper echelons of the UK charts.
The band's ability to write honest, emotional songs in widescreen has made them a particular favourite of UK and US music supervisors and 'Home' has already been used in popular US show Kyle XY (the highest rated show on ABC Family).  The first single from 'Crystal Sounds', 'The Loneliest Star' found support at Radio 2 with live acoustic sessions on the Dermot O' Leary show and Jo Whiley's In Concert show, as well as playlist additions at XFM, Q and Kerrang! Radio.
'Home' is released on 11th April on b-sirius records.
Thirteen Senses are: Will South (vocals, piano), Tom Welham (guitars), Brendon James (drums), Adam Wilson (bass).
This email has been sent to you by Authority Communications

To edit your details/unsubscribe click here

Sign-Up.to : Right Person. Right Place. Right Time.