Tubelord releases "Bazel" video, launches funding campaign & talks new album
aaamusic | On 21, Mar 2011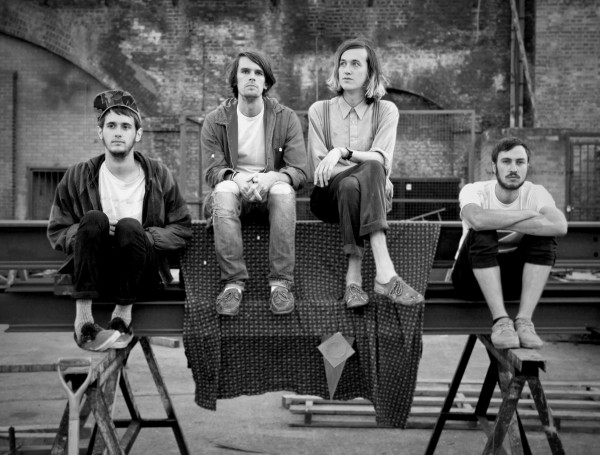 Sold out singles and cassettes, a fetish for screenprinted merchandise, releasing music through the medium of an illustration exhibition and cryptic lyrics revealing stories of drugs, love and time travel has seen the band sweep their erratic-pop songs through the ears of a UK and Irish audience, with several headline UK tours gaining them a passionate grassroots following across the isles.
Now with the original members Joseph Prendergast (guitar/vocals) and David Catmur (drums/vocals) being joined by Tom Coulson Smith (bass) and James Elliot Field (keys), Tubelord are reincarnate. Beginning 2011 with a mammoth 40-date headline tour of Europe, developing on from a Glastonbury 2010 slot, touring alongside And So I Watch You From Afar and Oceansize, a devonshire cabin is where they have chosen to record the follow
up to debut 'Our First American Friends' (Hassle/Vagrant) and the subsequent EP 'Tezcatlipoca'. The band have left their roots of London for Bristol, their reasoning, according to drummer David Catmur, being ""there's a better internet connection here", "and if the theme we're tackling is the internet, we'd best nest up here" adds ivory-banger James.
Recording an album is what they'll do but their 'Help A Brother Out' campaign see's them asking fans to contribute now and receive a deluxe package of the album once it's finished. All information is at this high-tech website link – http://www.tubelord.bigcartel.com/product/2nd-album-early-bird-help-a-brother-out
For now, Tubelord are broken projectors, patiently awaiting someone to plug them in to a power supply (preferably with wi-fi to stream their imaginations into your screens) and a helping hand to focus their lens. In the meantime, the new video for 'Bazel' will have to do – http://www.youtube.com/embed/GMkgWRCXpU