You Slut! to support Maybeshewill on UK tour
aaamusic | On 21, Mar 2011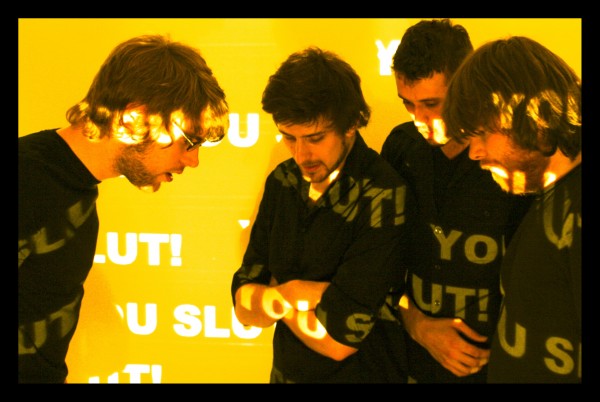 You Slut! Tour news
It is our pleasure to announce that You Slut! will be supporting
MAYBESHEWILL on their UK tour in May.
MAYBESHEWILL announced on their website:
It gives us INCREDIBLE pleasure to announce that the tour support for
all our headline UK tour shows will be a band we?ve admired for a
very, very long time, and whom we?ve wanted to tempt out on tour
pretty much since we first became a band. It is the one, the only?.
YOU SLUT!
You Slut! Tour supporting MAYBESHEWILL:
MAY '11
2nd LEEDS The Well
3rd ABERDEEN Cafe Drummonds
4th EDINBURGH Sneaky Pete's
5th PRESTON Mad Ferret
6th LEICESTER O2 Academy 3
7th NOTTINGHAM Rock City
8th STOKE Harry's Bar
9th LIVERPOOL Shipping Forecast
10th BRIGHTON Druid's Arms
11th PORTSMOUTH Edge of the Wedge
12th PLYMOUTH White Rabbit
13th CHELTENHAM Frog and Fiddle
You Slut! are currently recording their second album ?Medium Bastard?
the follow up to their debut album ?Critical Meat?. Out on Stressed
Sumo Records www.stressedsumorecords.co.uk
http://www.myspace.com/youslut1
http://twitter.com/youslut