The Kill Van Kulls New live dates with The Answering Machine and Debut single
aaamusic | On 22, Mar 2011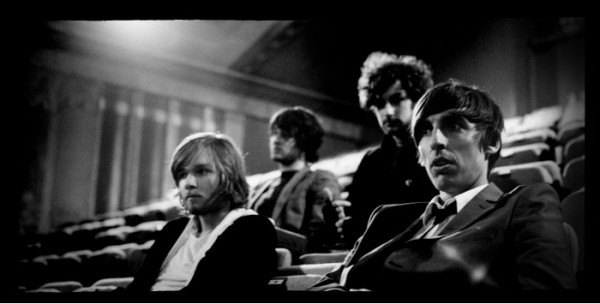 Fools Wish download link
http://thekillvankulls.bandcamp.com/download_tralbum

Exclusive vinyl pre-order from Piccadilly Records –
http://www.piccadillyrecords.com/products/TheKillVanKulls-FoolsWish-KVK-75143.html
"Their set has Top 10 potential written all over it" The Fly
"If you're a fan of Hurts, Wolf Gang, and all things 80s, I'm willing to bet you'll love The Kill Van Kulls." Ithinkiloveit.com
"Bold songs that are catchy on first listen and lyrics full of emotional drama" Notion
When you think of finely tuned guitar-pop you don't think of Stockport. The infamous Hat Museum overshadows a town where musical talent is thin on the ground.

The Kill Van Kulls found solace in a disused mill, working through the night to hone a set of songs that will captivate audiences in 2011.

To date the band have kept live appearances to a minimum, instead perfecting their upbeat pop songs which suit the dance floor as much as daytime radio.

In October The Kill Van Kulls left the studio to perform at the In The City music conference, playing two shows at Mint Lounge and Noho. Recent support slots with The Naked and Famous at the Borderline in London and Mona at the Night & Day in Manchester have given audiences a taster for the bands growing talent.
Thu 24 Mar – Sound Control, Manchester w/ The Answering Machine
Fri 25 Mar – Bull & Gate w/ The Answering Machine
Sat 30 Apr– Live at Leeds
Sun 1 May – Sounds from the Other City, St Philips Church
Thu 9 May – The Borderline, City Showcase Presents