Magic Bullets – Magic Bullets
aaamusic | On 23, Mar 2011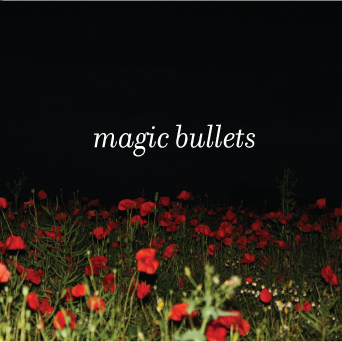 Californian twee-popper Magic Bullets unveil self-titled sophomore album, 11 songs filled with joyous melancholy.
Magic Bullets brush up the attic of indie-pop rediscovering Johnny Marr's guitar and Edwyn Collins' crooning.
From the first notes of 'A Day Not So Far Off' the resemblance is apparent. Other names come to mind: Aztec Camera, The Style Council, plus countless compilations from Creation and Sarah Records.
Single 'Lying Around' sounds like a pop version of Dexys Midnight Runners for slackers. Echoes of Trash Can Sinatras drift through the notes of 'China Beach', maybe the best song of the lot. Here Philip Benson's voice is calmer, almost whispering on a muffled background.
This album leaves a bittersweet aftertaste. There's nothing original in these songs and could be very easy to disregard this band's effort. The problem is that these songs are also heartbreaking and painfully beautiful, like a memory from childhood, and, just to make things even more difficult, are dangerously addictive.
Magic Bullets is out on Mon Amie Records on March 21st.
Author: Lorenzo Coretti