Admiral Fallow – Boots Met My Face
aaamusic | On 27, Mar 2011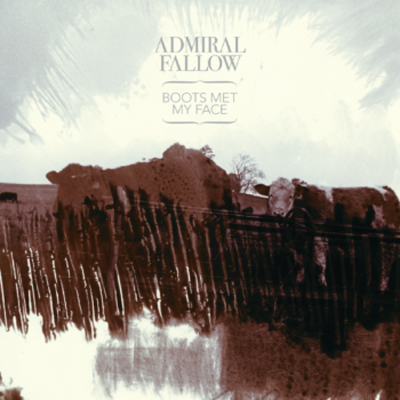 Scottish 6 piece Admiral Fallow might not be well known in England, but they've gone about their business in a quiet yet successful manner. The band have already managed to fill a slot at T in the Park two years back as well as SXSW festival, supported The Futureheads on a Scottish tour and had their debut album Boots Met My Face recorded at the infamous studio Chem 19. And now they're on a mission to break the whole of the UK with a re-release of their debut record.
A cross between Jack Penate and Snow Patrol at times, Boots Met My Face is a cracking debut album which constantly shifts in tempo and mood throughout, meaning you don't get any repetitive dross from the group. Tracks such as Four Bulbs are full of elements of folk, whilst you get the more Jack Penate sounding Taste The Coast filled with fast paced drums and an upbeat tempo. The whole album really follows a similar theme, constant variation throughout so much so that you'd think the band was made up of schizophrenics.
If there is a criticism to be had of Admiral Fallow, it's that they don't really have any instant tracks on the album. All the songs are brilliant but they are lack the instant charisma that the indie big shots like Arcade Fire and Biffy Clyro can boast, although that shouldn't deter anyone from listening to this fantastic band. For a debut album, you won't find many in indie that can offer what Admiral Fallow does; a gutload of genre mixes, honest music and variety within the album that normally only comes from working with established producers. Brilliant debut well worth a listen.
Author: Tom Crowther