Matt & Kim To feature in new Morgan Spurlock film
aaamusic | On 29, Mar 2011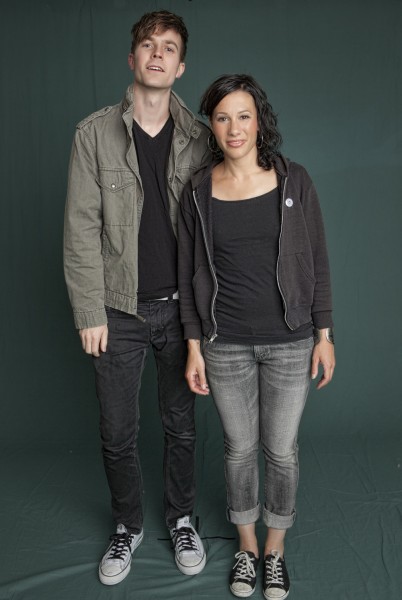 Off the back of their critically lauded performances at SXSW – where Matt & Kim were joined on stage by long term friend Erykah Badu – and on the eve of the release of their third album in the UK, the New York duo have now announced their involvement in the forthcoming Morgan Spurlock film.
Matt & Kim will appear in Morgan Spurlock's (Supersize Me) new movie 'The Greatest Movie Ever Told' after Spurlock approached them about using 'Cameras' for the movie (the song is used in the opening credits & the Big Boi mash up is used in the closing credits) and ending up interviewing them. Spurlock says of the collaboration "I love their music, but also because they, much like this film, embrace a real DIY philosophy. I just knew they would 'get it'." 
Matt & Kim were equally enthralled about working with Spurlock: "We've been fans of Morgan's work for years, and just being asked to be involved with his new movie was enough to say "Yes!"  But after seeing a preliminary cut, it was so funny and entertaining and addressed something that as a band, we think about on a regular basis, it was even awesomer (if that's a word) than we could have expected!"
You can watch the trailer for 'The Greatest Movie Ever Told' here: 
Matt & Kim were also crowned winners of the Performing Woodie at the recent MTVu Awards, fighting off competition from The National, Girl Talk and Mumford & Sons to take the prize for Best Live Act.   
After debuting in the US iTunes Alternative chart at #1, the iTunes Mainstream chart at #3 and the Billboard Top 200 at #30, New York duo Matt & Kim's highly anticipated third full-length LP, 'Sidewalks', gets a UK release next Monday, April 4th.
'Sidewalks' combines the best of Matt & Kim's talents: their destructive dance-punk melodies, thunderous drumming and off-beat lyrics.  
The album was written by Matt & Kim and recorded with producers Ben Allen (Gnarls Barkley, Animal Collective, Beastie Boys, Deerhunter) and Oliver Straus in Atlanta and New York respectively and will be released through Different Recordings.