Ben Howard The 'Old Pine' EP, April UK
aaamusic | On 30, Mar 2011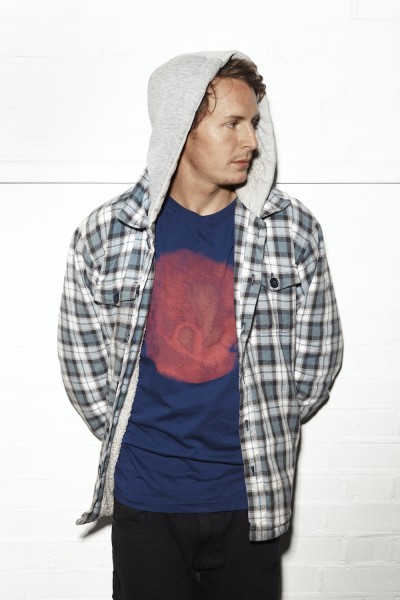 Stay Loose are extremely pleased to announce the details of 'Old Pine', a four-track EP from young West Country singer-songwriter
Ben Howard
that's released on the 23rd May via Communion/ Island Records.
Ben Howard is a man out of step with the troublesome nature of modernity. He no longer bothers with mobile phones (he's lost 7 to date), he's yet to dabble with digital television, and he finds this social networking malarkey irksome. It's a stance that resonates through his music too, all recorded in a crumbling, creaking barn in rural Devonshire and nestled between the moors and the sea.
What Ben lacks in modern nous, he compensates for in the intricacies and fresh approach to his guitar playing. Blindly thrashing three chords isn't his style, and the mesmerising finger picking technique that he merges with creating beats via a deft rap of his knuckles on the instrument is something quite special.
It's an intriguing delivery, and one that makes his crackling, weaving songs so spellbinding. Part
Bon Iver
, part
Donovan
, Ben's beautifully toned vocal is an instrument in itself, and it's a talent that is already prospering on the live circuit long before a deal with Island Records (by way of Communion) was inked. Selling out venues far beyond his vast following amongst a fiercely loyal West Country surfing community, his recently concluded UK tour sold-out from Glasgow to London, and across Europe too where the demand is at odds with his freshly signed status.
The 'Old Pine' EP is a woozy, languid introduction, cathartic and quietly euphoric. 'Old Pine' is already a live favourite, his percussive perfection matched with the driving intricacies of Ben's guitar playing and, smoky controlled voice. It's replicated across the EP too. 'Further Away' and 'Follaton Wood' showcase that guitar-plucking and the rawness of Howard's emotional subject matter.
Dark and alluring on tape, and creating this unique live story before the story's truly yet begun, Ben Howard harks back to a classic and comforting time of old, albeit with a forward-thinking method of guitar performance. Spring is afoot, and 'Old Pine' is a timely breathe of fresh air.
To give you a brief window into Ben's stunning live show, you can watch this beautifully-shot video of last month's co-headline, sold-out show at
St Stephens Church
. Do watch it if you have a mo, it's pretty special.
Communion presents: Ben Howard from BABYSWEET SESSIONS on Vimeo.
http://www.youtube.com/watch?v=evd7rvqUEs0
Ben is heading out on a
full UK tour
across April – if you'd like to pop along to any of these shows just give me/ Ellie a shout.
12th April – The Duchess, York
14th April – The Borderline, London
16th April – Joiners, Southampton
17th April – Glee Club, Birmingham
18th April – The Musician, Leicester
19th April – Arts Centre, Colchester
21st April – Sneaky Pete's, Edinburgh
22nd April – Ceilidh Place, Ullapool
23rd April – Woodlands, Stornoway
24th April – Old Bridge Inn, Aviemore
26th April – Ironworks Room 2, Inverness
28th April – Stereo, Glasgow
29th April – Riverside, Newcastle
7th May – Queens Hall, Pembrokeshire
Tracklisting for EP: Old Pine, Further Away, Follaton Wood, Three Tree Town