MALLORY KNOX Join Wolf At Your Door Records Debut EP 'Pilot' Set For Official Release Summer 2011
aaamusic | On 01, Apr 2011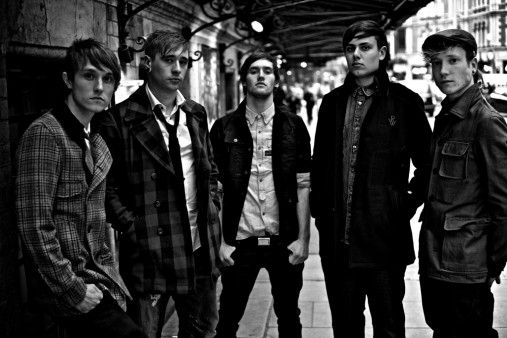 It is with great pride and excitment that we announce today the addition of one of the UK's most exciting young bands to the Wolf At Your Door Family: Mallory Knox.
The Cambridge quintet have achieved a great deal since their inception in 2009 and we look forward to being a part of the bands future and their ascension to bigger and better things.
The band had this to say about the signing; 'We're all incredibly excited to be signing to A Wolf At Your Door Records. We've seen the success they've brought to bands such as Deaf Havana, Lower Than Atlantis and Polar, and we're very proud to be working with them."
Mallory Knox – Oceans. Taken from the debut EP 'Pilot'
The bands debut EP 'Pilot' will be released officially through Wolf At Your Door Records this summer (more details to come soon).
In the mean time Mallory Knox will be playing all across the UK, so go check them out!
April 13th Stirling – Tolbooth
April 14th Manchester – Moho Live
April 15th Milton Keynes – Snobar
April 16th Tunbridge Wells – Forum
April 17th Bournemouth – Champions
April 18th Norwich – Marquee
April 19th Bristol – The Fleece
April 20th Wrexham – Central Station
April 21st High Wycombe – Nags Head
April 22nd London – Bull & Gate
April 23rd Plymouth – White Rabbit
Gets tickets here www.seetickets.com
May 18th Stoke – Harrys Bar*
May 19th George Andover (free entry)
May 20th Ely – Beet Club Ely*
May 21st Nottingham – Rock City*
May 22nd Peterborough – Met Lounge*
* – w/ The First
July 1st Cambridge – The Junction w/Attack! Attack!
Mikey Chapman – Vocals, Joe Savins – Guitar/Vocals, Sam Douglas – Bass/Vocals, James Gillet – Guitar/Vocals, Dave Rawling – Drums/Vocals
---