Hugh Cornwell confirms special guests "The Brothers From Brazil"
aaamusic | On 04, Apr 2011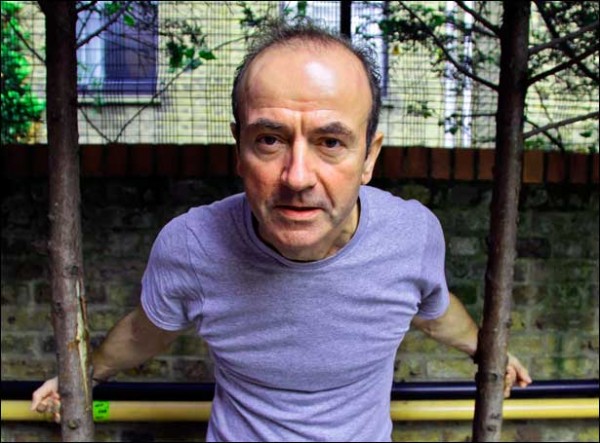 Hugh Cornwell, the original vocalist and guitarist of the Stranglers, starts his UK tour on Wednesday 6th April at the Portsmouth South Parade Pier. Hugh's very special guests will be "The Brothers From Brazil"; a unique drum and guitar duo from Sao Paulo, Brazil who play a new kind of bossa nova and hardcore punk rock hybrid called "Punkanova".
"One of the highlights of going to Brasil last year was being invited on to the Brothers From Brazil's television show to perform with them," says Cornwell. "They were up for doing 'Golden Brown' but I thought something more upbeat would work better, so we ran through 'Hanging Around' whilst the audience was being seated by girls on rollerblades." "
Watch Hugh performing 'Hanging Around' with the Brothers From Brazil on Brazilian TV:

Cornwell, who wrote the Stranglers classics Golden Brown, No More Heroes, and Peaches, will perform Stranglers epics including The Raven, Schoolmaam and Toiler on the Sea, in addition to the entirety of his 1997 solo album 'Guilty'. The Boys From Brazil will perform in the middle of Cornwell's two sets.
Cornwell's UK tour includes Portsmouth South Parade Pier (April 6), Gateshead Sage (April 7), Manchester Academy (April 8), Glasgow Academy (April 9), Sheffield Academy (April 10), Clitheroe The Grand (April 12), Leamington Assembly (April 13), Bath Komedia (April 14), Wolverhampton Slade Rooms (April 15), London Islington Academy (April 16), Brighton Komedia (April 17). Ticket Hotline: 0871 230 1101, www.thegigcartel.com, www.seetickets.com.
Hugh will perform Fan Choice encores which can be voted for at www.hughcornwell.com. The five songs with the most votes will end the evening. 20 VIP Tickets are available for each concert that enables fans to attend Hugh's soundcheck, where they will also receive a limited edition album, 'You're Covered' (only 250 copies made).