of Montreal + Casiokids Release Split 7" For Record Store Day
aaamusic | On 04, Apr 2011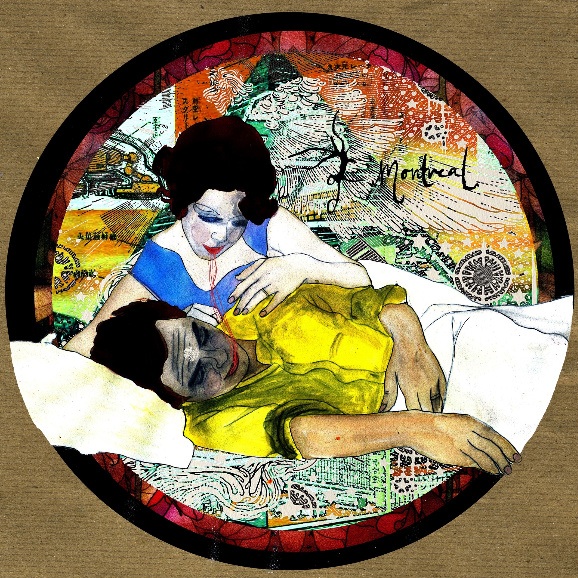 of Montreal and Casiokids are set to release a split 7" for Record Store Day via Oslo-based independent label Splendour. 'Expecting To Fly', a Buffalo Springfield' cover by of Montreal and 'London Zoo', a brand new track by Casiokids will be released worldwide on the 16th April 2011. This release joins the previously reported Brad Laner/Joenssu 1685 joint 12" by Splendour, also especially for Record Store Day.
Listen to 'Expecting To Fly'/ 'London Zoo' streamed in full here:
of Montreal/ Casiokids 7″ by Splendour
This limited edition 7" (1000 copies worldwide) pairs indie‐pop virtuosos of Montreal with the Norwegian language electro‐pop/ afro‐beat tunesmiths Casiokids. Over the last fifteen years, of Montreal has imitated everyone (86 covers of their favourite songs and counting) as a sideline to being sonic innovators with their own music; a unique mixture of indie‐pop, glam‐rock, funk, and R&B no less.
Though private and reserved, frontman Kevin Barnes wears his fame like a feathered fedora: on the children's show Yo Gabba Gabba, in collaborations with Spike Jonze, on stage spanking pigs with Susan Sarandon, on horseback in NYC's Roseland Ballroom, and even spontaneously performing six songs nude during a concert in Las Vegas. On this record, Kevin's cover of Buffalo Springfield's classic 'Expecting to Fly' is raw and heartfelt. With a bizarre effect created by delay and the honesty of a simple arrangement, it is a beautiful take on a great song.
Casiokids bring us their new single 'London Zoo'. Hailing from the same celebrated Bergen scene that has produced Datarock and Annie, Casiokids were so‐named for the beat‐up old keyboards with which the band members first conceived their club‐ready sound. Formed with the intention of making electronic music more visual, the band has since added guitar and drums to produce a collection of incredibly catchy tunes often sung in their native Norwegian and influenced by afrobeat, techno and out‐and‐out pop. You may not understand the words but the music speaks for itself.
Tracklisting:
A: Of Montreal‐ "Expecting to Fly (Buffalo Springfield cover)" 3:43
AA: Casiokids‐ "London Zoo" 4:28