Paradise Lost – Draconian Times
aaamusic | On 04, Apr 2011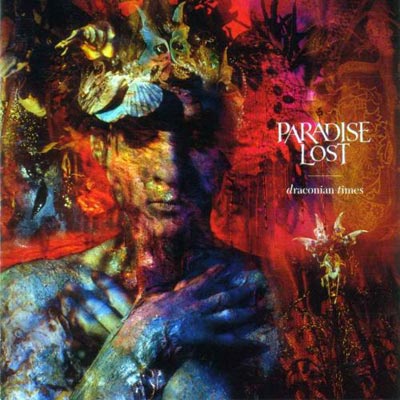 A re-release/'Legacy edition' of 2005's Draconian Times, this record offers up various live recordings as well as additional track Last Desire. Shunning the screamo trend of recent years, Draconian Times is a mixed bag of various different (and not always strictly metal) formulas. For instance, Elusive Cure sounds like Agalloch crossed with Zao, infused with Cure-esque effect-heavy guitars and growled Strapping Young Lad vocals. If that's one too many comparisons, I apologize. All in all though, it makes for a pretty interesting sound.
While some tracks do start to sound more conventionally 'metal' – epic solos, thumping beats, etc, there is a sense that Paradise Lost have done their best not to rely on the same old clichés (if we ignore the vaguely World of Warcraft-sounding album title..). As for the inclusion of live tracks – it's pretty standard stuff, likely only a real pull factor for true fans. The recordings are of good quality though, so no complaints there.
If you're looking for something strictly avant-garde, you won't find it here. Draconian Times is neither boundary pushing nor deeply steeped in cliché – what it is is a consistent, enjoyable metal album with a few little quirks of its own. If that appeals to you, you could do a lot worse.
Author: Katharine Sparks